In Memoriam: Aaron Shikler (1922-2015)
by Matthew Innis
|
I am saddened to announce the death of artist, Aaron Shikler, who passed away today in New York City.  He was 93 years old.  
In 2011, his student and friend, Nicole Moné, was kind enough to share this personal biography of Shikler with the readers of Underpaintings.  I repost it here in his honor, with some additional notes by Moné.
---
Aaron Shikler 1922-2015
It is with great sadness that I write about the passing of my friend and mentor Aaron Shikler.
Aaron's contribution to the world was great – not only in the vast number of artworks that he created, but also in the invaluable instruction he offered to those lucky enough to study with him. The lifelong dedication to his craft that he possessed was, and will continue to be, an inspiration, and his paintings – executed with skill, intelligence, and love – will speak to generations to come. Though I am saddened by his loss, I am comforted in the knowledge that through his love of art, Aaron Shikler has been assured a measure of immortality.
Of all the many things I would like to say, and anecdotes I would like to share about Aaron – I find that words are escaping me today. For now, I will share a blog post I'd written about him for Underpaintings in 2011, and will plan on sharing more soon.
Goodbye dear friend. You have made me a better painter, and for that I will be forever grateful.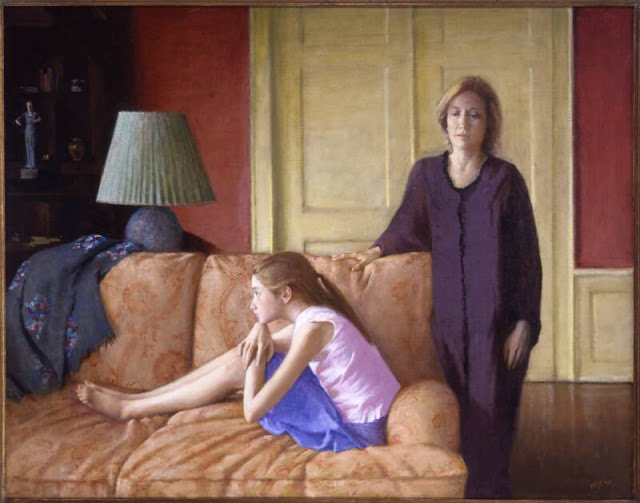 Many years ago, I was walking through the National Portrait Gallery in Washington D.C., admiring the many excellent portraits, when a single work captured my attention – Aaron Shikler's painting of Ronald Reagan. I was already familiar with his most famous portrait, the iconic image of President John F. Kennedy, but knew very few of his other works; I was unprepared for the effect seeing the Reagan painting in person would have on me.  In contrast to the myriad of traditional portraits hanging near it, the painting was quite unconventional; not only was it far smaller, it was much more quiet and contemplative. I was drawn in by the rich color and the masterfully handled paint, but what was most inspiring to me was that the painter had captured the man, and not the office, when he depicted the President casually dressed in denim.  Though I am now sure that I had seen that image gracing the cover of Time Magazine's Man of the Year issue in 1981, it had not occurred to me then, as a child, to consider the painter behind the portrait.
It was this portrait that spurred me to investigate his other works and, subsequently, to become his student. I was delighted to discover that his renowned portraits are only a portion of his complete oeuvre, which encompasses figurative works, landscapes, and still lifes, crafted in both oils and pastels.
The occasional workshops Aaron taught at the National Academy or the Art Students League in New York City, I discovered, would quickly fill to capacity, but I eventually secured a spot. The first day of the workshop he asked me, "Do you paint portraits?" When I said that I did, he responded with a wry, "Gosh, I'm so sorry."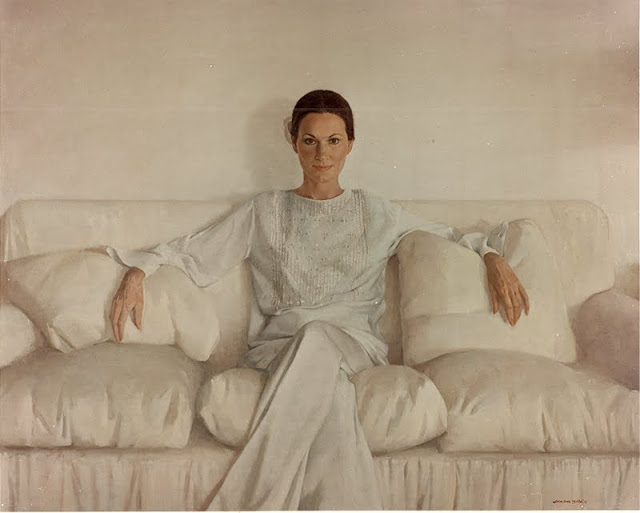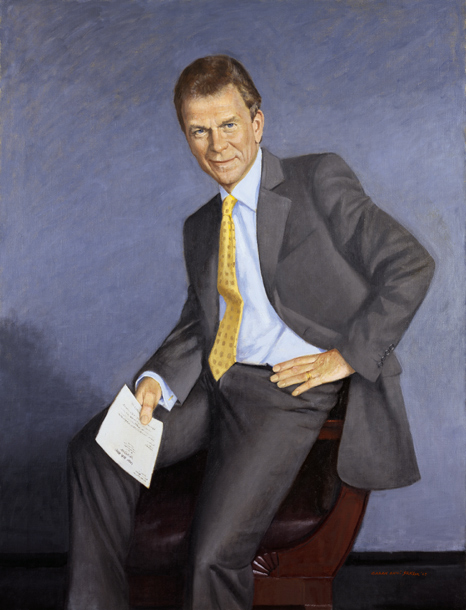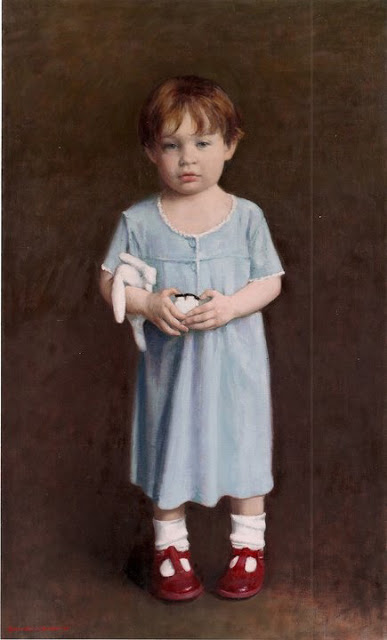 Aaron doesn't prefer to be thought of as a portraitist, but rather simply, a painter, or as he explains, "Don't be a portrait painter. Be a painter…who sometimes paints portraits." He continues, "It's more than just a portrait to me; Â painting is painting. I paint what interests me at that moment."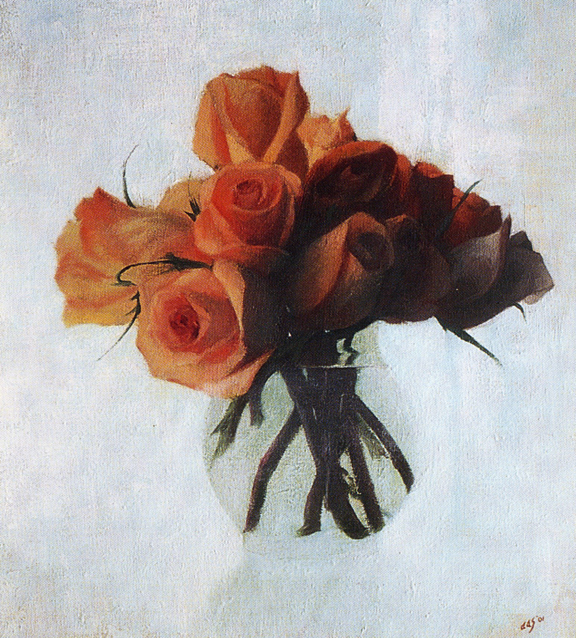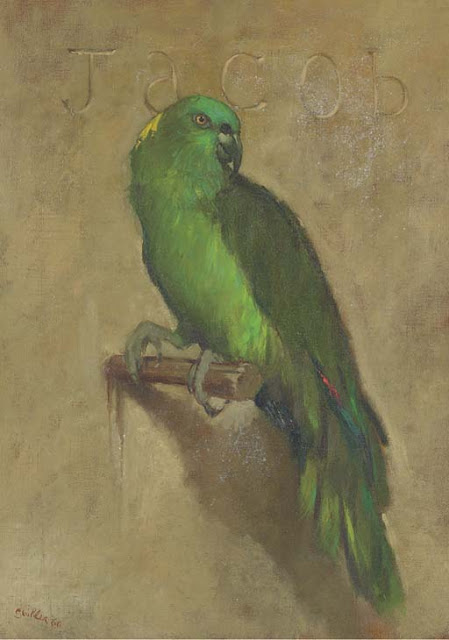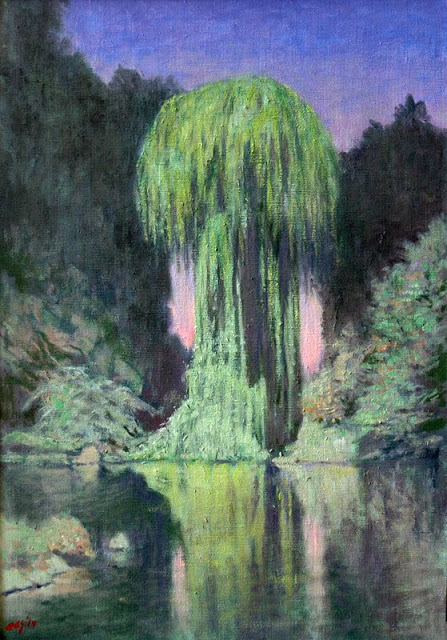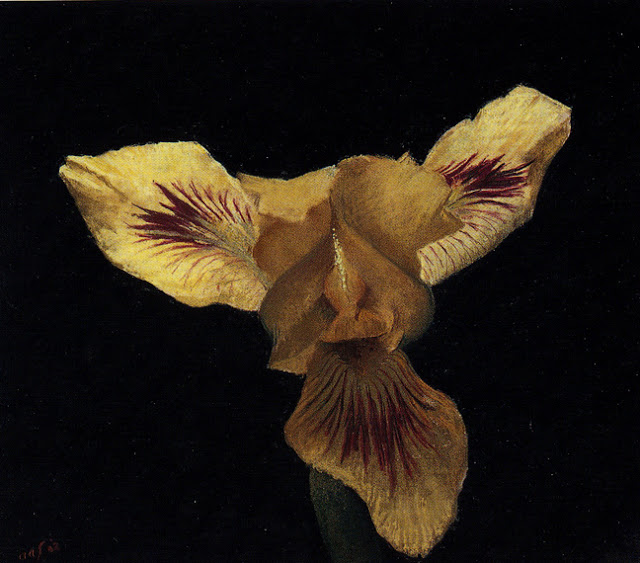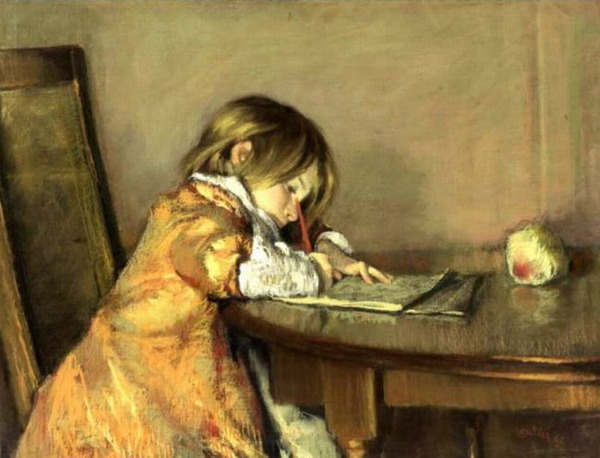 Aaron often uses his family and friends as the subjects of his paintings. We, the viewers, are the fortunate invited guests to these quiet, reflective moments captured in his intriguing works. To hear the loving way he speaks of his daughter, son, grandchildren, and his late wife of fifty-one years, one can better understand the intangible elements with which he so deftly infuses his work. There is an ethereal quality to his work that is woven from "memories and dreams that stick in my mind, a strange part of my whole history which is the background to all my paintings." What emerges from the paint is a lovely nostalgia, a longing which he cannot pinpoint but says he has always felt. Â Bringing a part of oneself into the painting is a sentiment about which he feels so strongly, that he asked a member of his long time painting group to make a banner that hangs on the wall of the studio that reads, "Paint with your head, not your eyes." Serving as a constant reminder that painting is more than simply copying what is in front of you.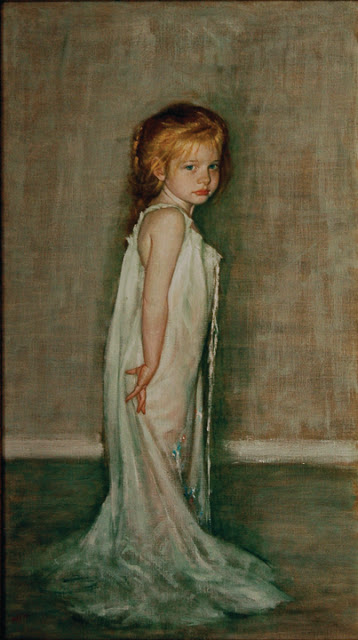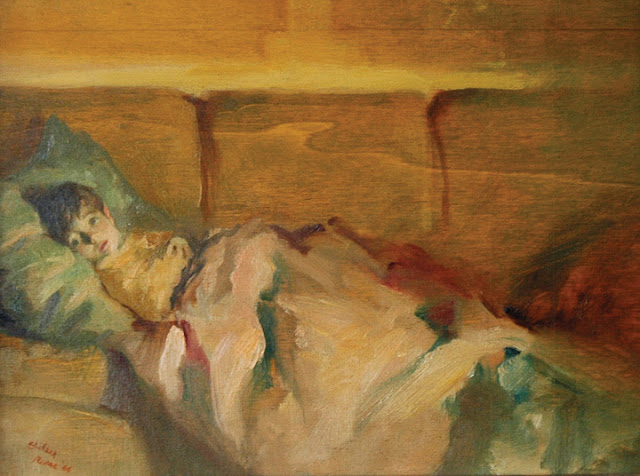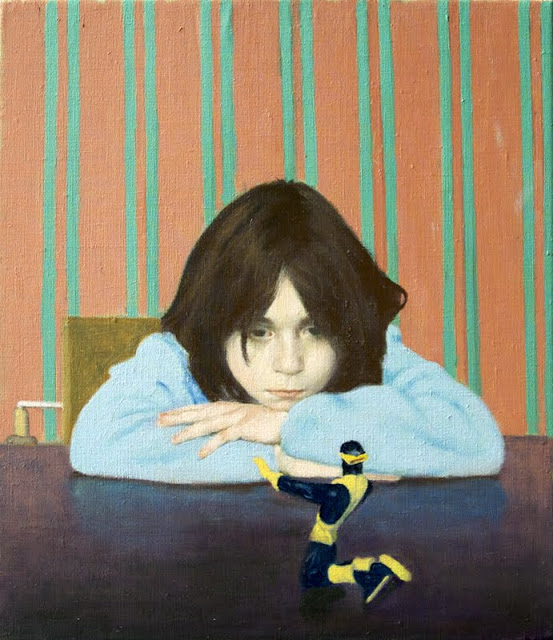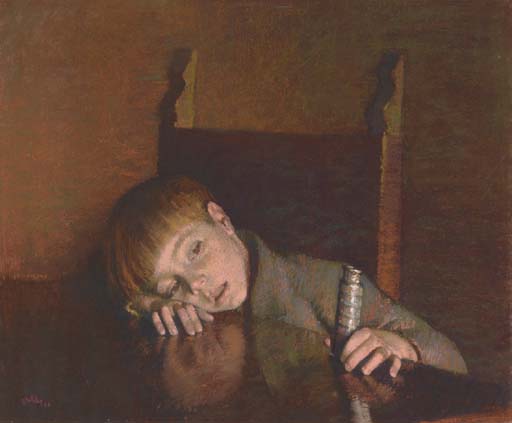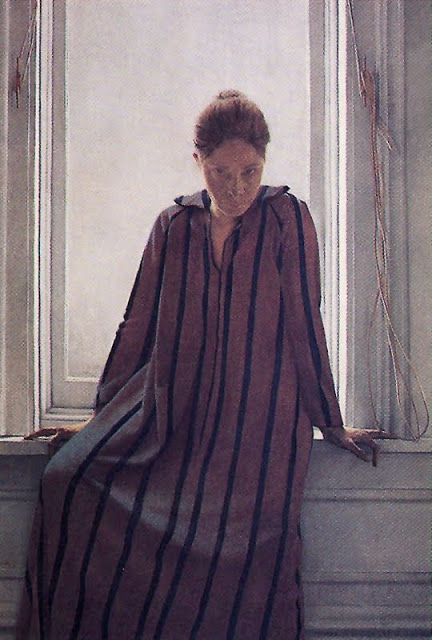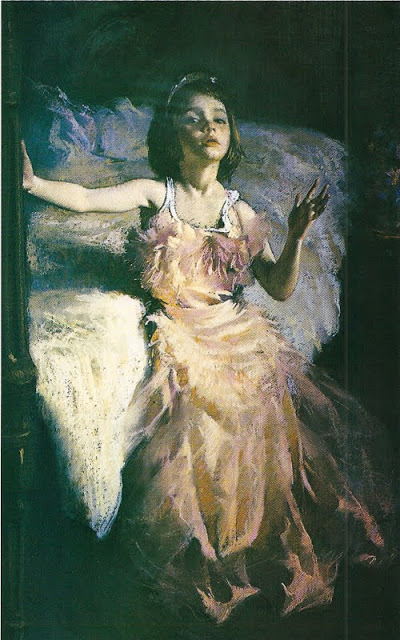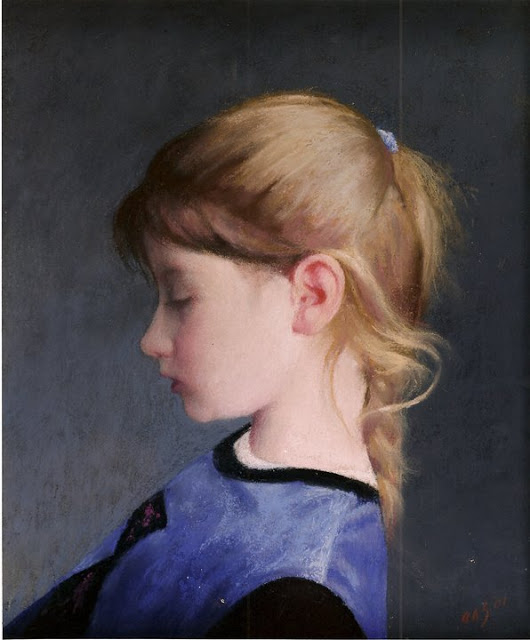 In 1935, at the age of 13, while convalescing after a burst appendix, Aaron received his first set of paints from his eldest sister. It would seem that fate stepped in, or as Aaron would say, it was
bashert
(destiny). He was in the first graduating class of the High School of Music & Art (now the Fiorello H. LaGuardia High School of Music & Art and Performing Arts) and also attended the Tyler School of Art in Philadelphia, the Barnes Foundation, and Hans Hofmann School in New York. An illustrious career had begun.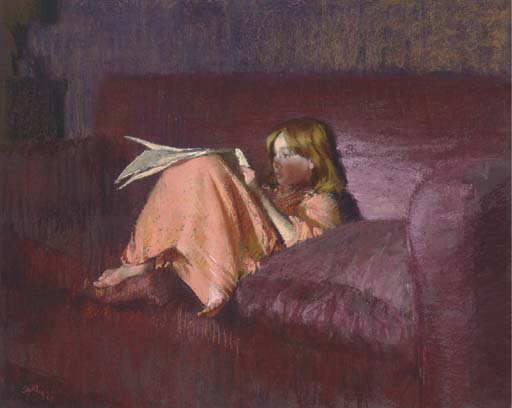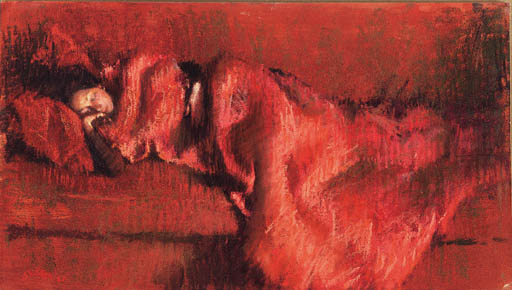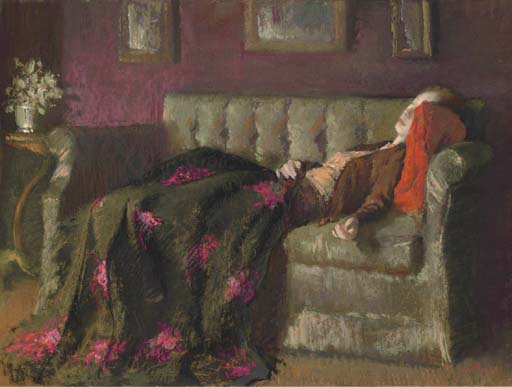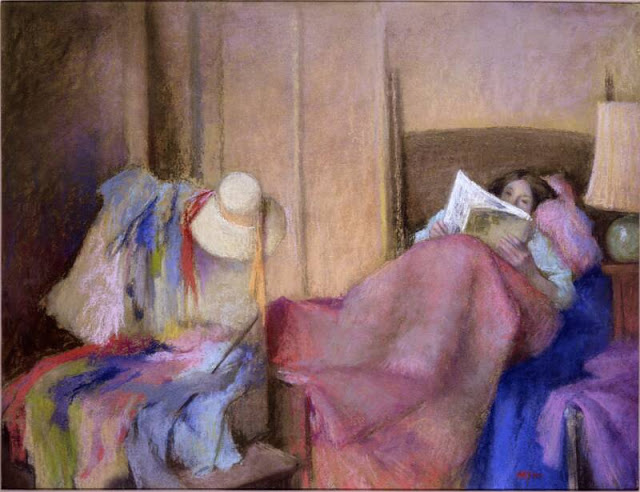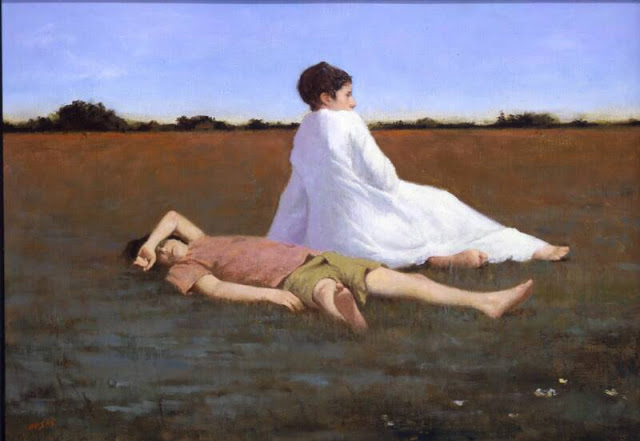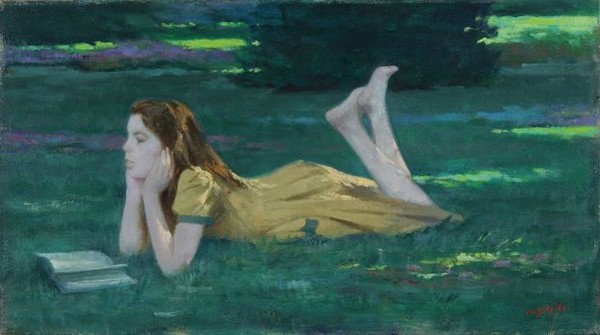 Aaron, along with
David Levine
,
Sheldon (Shelly) Fink
,
Harvey Dinnerstein
,
St. Julian Fishburne
,
Stuart Kaufman
,
Seymour Remenick
,
Daniel Bennett Schwartz
,
Burt Silverman
,
Herb Steinberg
, and
Robert White
, formed a group of painters who were represented in the exhibit, "
A Realist View
," shown in 1961 at Manhattan's
National Arts Club
. The group promoted realism when realism had taken a backseat to the popular abstract movement of the time.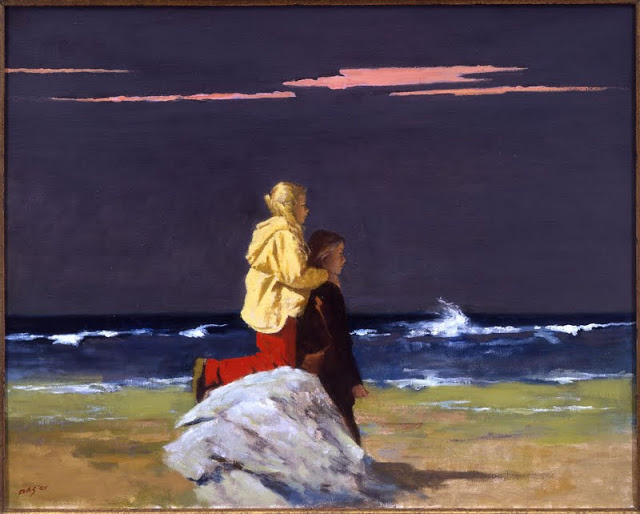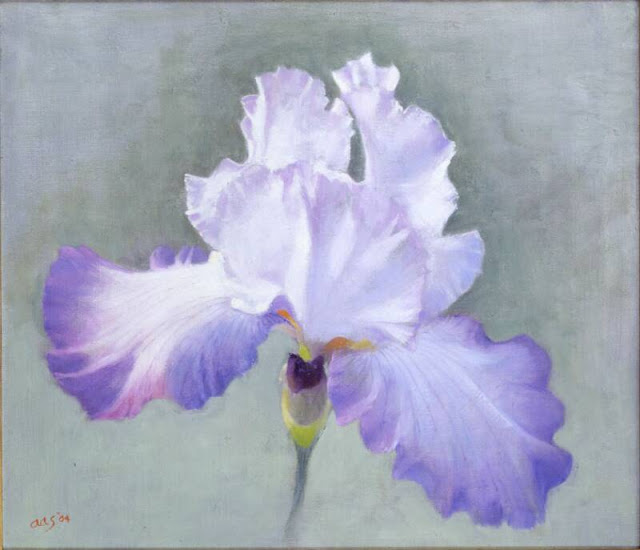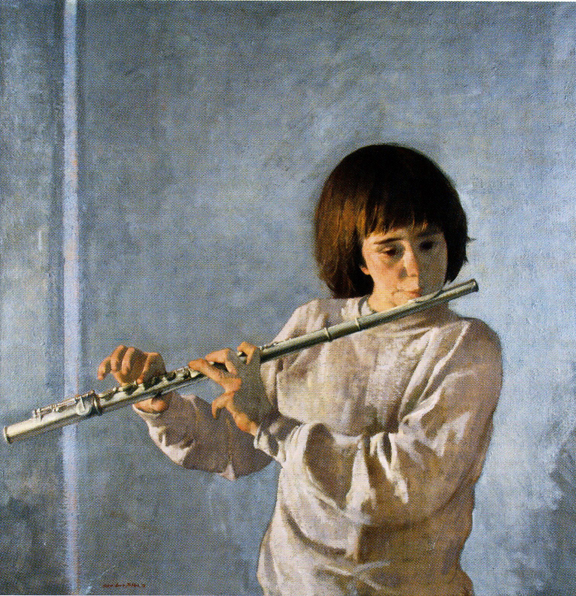 One might think that Aaron's reputation at the forefront of the movement means that he shuns styles divergent from his own. This is not the case. During our earliest discussions, I admired his lack of snobbery on such matters as he spoke with enthusiasm about artists ranging from Frans Hals to Franz Kline. He encourages artists to, "Visit museums. See what artists speak to you and ask yourself why. Notice what choices they made and how those choices work within the painting." This attitude of acceptance has allowed him to help students each find their own voice by examining what is important to them and, perhaps, challenging some preconceived notions.
Aaron's friends and colleagues, David Levine and Tom Buechner started a studio group of painters that Aaron would later join. Aaron and David went on to begin a weekly class, known simply as, "The Painting Group" that has met weekly since the mid -1950's… with some members studying with the group for decades. In 2007, the National Portrait Gallery hosted an exhibition of their portraits of Supreme Court Justice Sandra Day O'Connor. A corresponding documentary entitled, "Portraits of a Lady" later aired on HBO.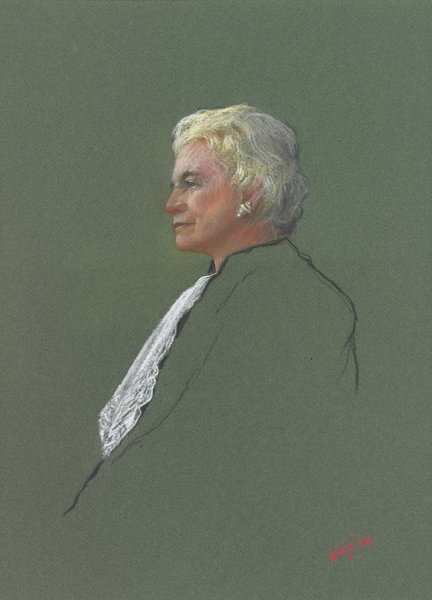 When encountering those in awe of his body of work and his celebrated career, he largely attributes his fame to chance, saying modestly, "I have always had a firm grasp on the skirt of Lady Luck." Of course, one needs to view only a small sample of his work to conclude that luck is the least of the contributing factors to his success.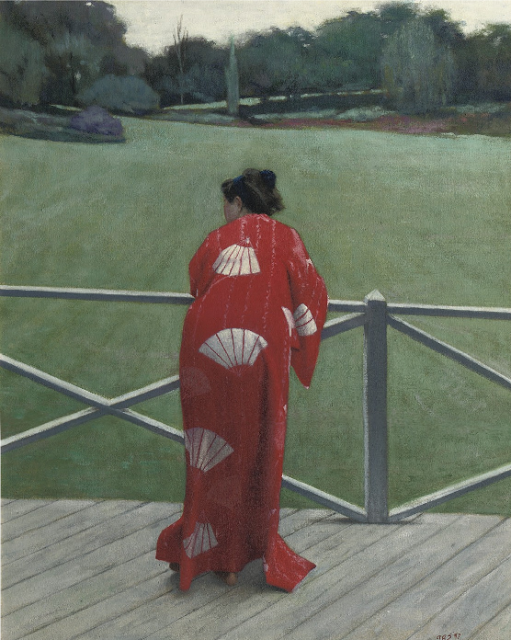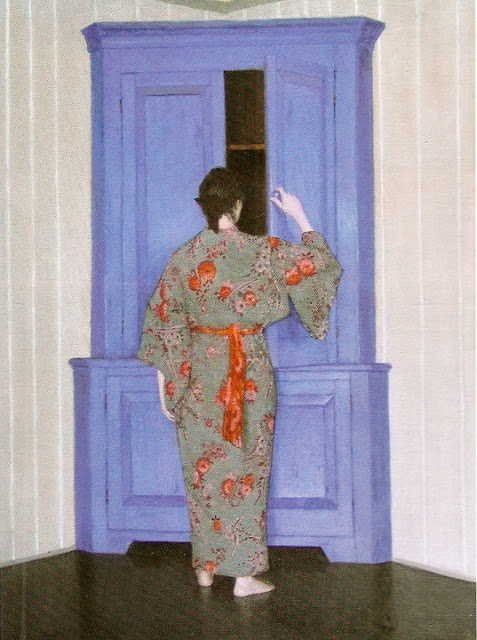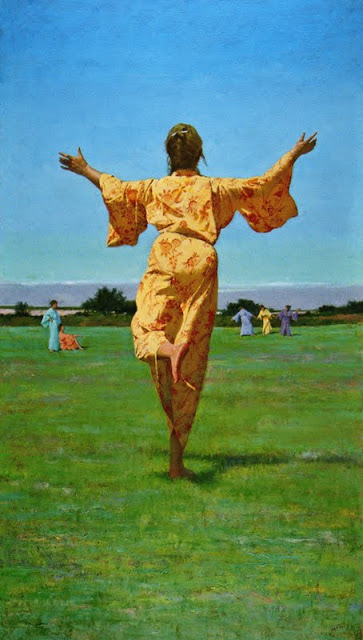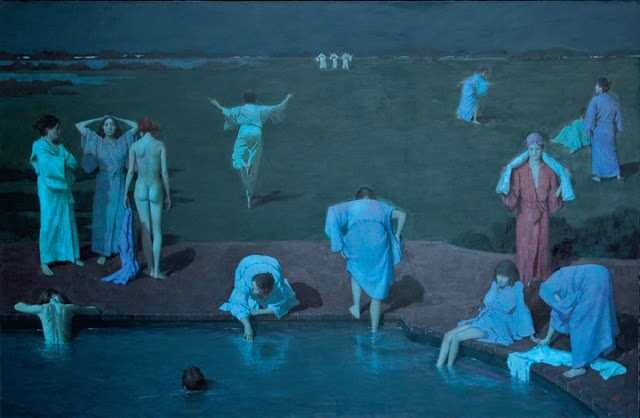 Many of you will have long been familiar with these wonderful works and the man who painted them. For those of you who were not, it has been my pleasure to introduce you to this American master, Aaron Shikler.
Collections:
Aaron's work is included in the collections of the Brooklyn Museum of Art, Metropolitan Museum of Art, New York Public Library, New York University, New York Hospital, New York Academy of Medicine, and National Academy of Design, New York; and National Portrait Gallery, Smithsonian American Art Museum, The Hirshhorn Museum and Sculpture Garden, The United States Senate, The United States Justice Department, and The White House, Washington, D.C.; The New Britain Museum of American Art, New Britain, Connecticut, Carnegie Mellon University, Pittsburgh, PA; Rhode Island School of Design and Brown University, Providence, R.I.; Yale University, New Haven, CT; University of Notre Dame, IN; Nebraska University, Lincoln, NE; Newark Museum, Newark, NJ; Â University of Rochester, Rochester, NY; Â Parrish Art Museum, Southampton, NY; National Museum of Singapore, as well as countless private collections. He has been represented by Davis and Langdale Gallery in New York City since its foundation in 1952.
Nicole Moné is an American artist currently living and painting in Westchester, New York.  Her representational paintings have garnered many awards, and reside in public collections throughout the United States.
Moné's mentor, Aaron Shikler, has been the subject of several of her portrait paintings. One of those paintings, "The Model's Perspective, #2," was included in the Portrait Society of America's Inspiring Figures Exhibition held at the Butler Institute of American Art in Youngstown, Ohio in 2010.  Another, "Blowing Smoke," was awarded the Best in Show at the Salmagundi Club's Non-Members' Juried Exhibition (June 2015), the Medal of Honor at the 118th Catharine Lorillard Wolfe Art Club Open Juried Exhibition, and a Certificate of Excellence at the Portrait Society of America's International Portrait Competition (2015).  It was also a semi-finalist for the prestigious 2015 BP Portrait Award.
To see more of Moné's work, please visit 
Nicole Moné Fine Art
. Â To see more of Aaron Shikler's work, please visit his Official Fan Page on
Facebook
.