The Beauty of the Susquehanna River
by Matthew Innis
|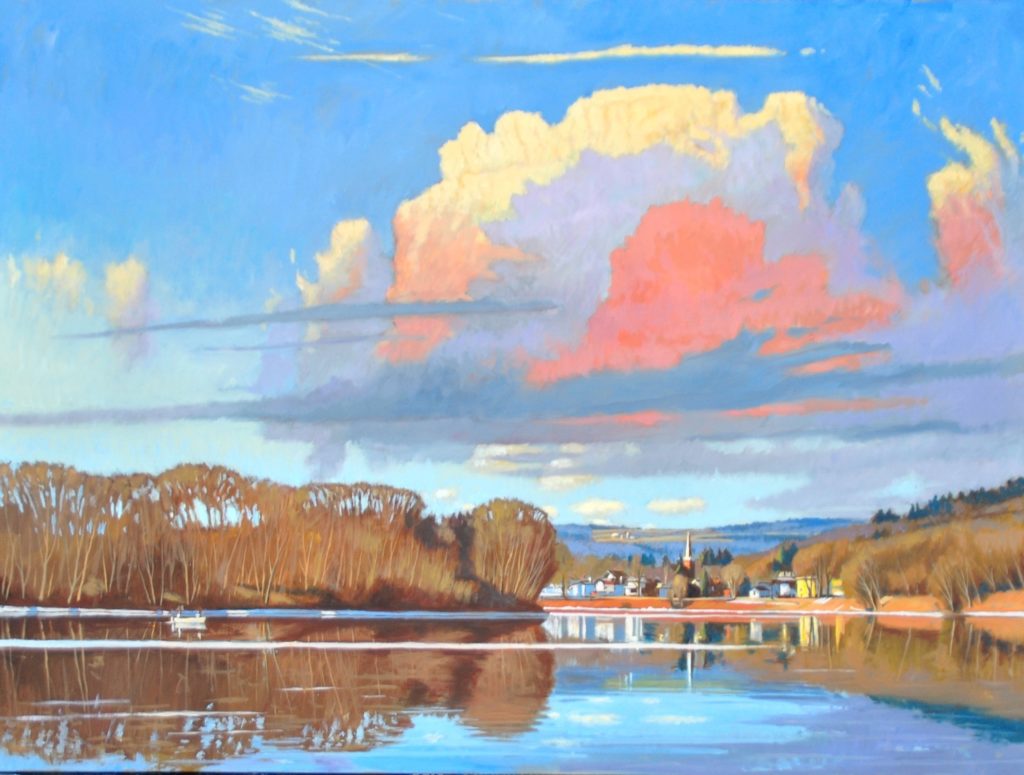 Brian Keeler has focused on the Susquehanna River as one of his main sources of interest for many years.  He derives the primary source of inspiration for his river images from the beautiful stretch of river in Bradford County.The Susquehanna is truly one of America's natural treasures.
Keeler has melded the aesthetic and the environmental into his appreciation of the Susquehanna by taking inspiration from the life and work of Thomas Cole.
This show at the North Star will include many large studio works along with the smaller plein air studies.