William McGregor Paxton and Elizabeth Okie Paxton: An Artistic Partnership
by Matthew Innis
|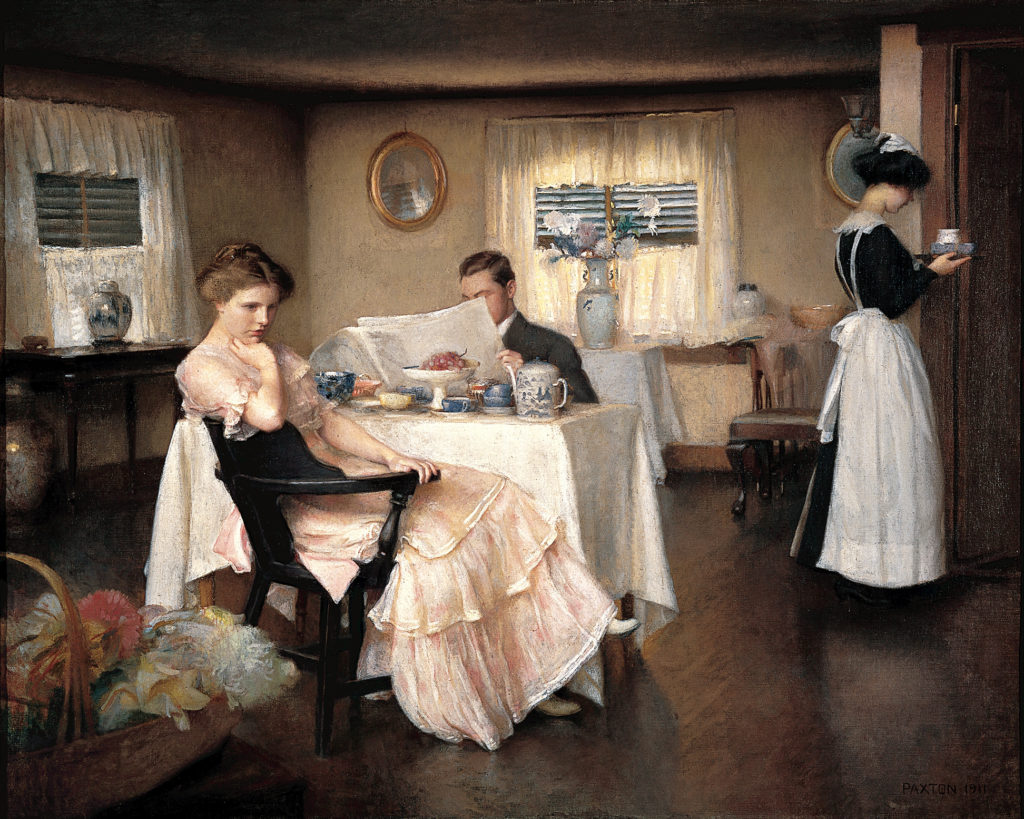 On view now – July 14, 2019
Presented by The Joe Orgill Family Fund for Exhibitions
Organized by Dixon Gallery and Gardens
William McGregor Paxton (1869-1941) is best remembered for his involvement with the Boston School, which included American Impressionists Edmund Tarbell, Frank Benson, Joseph DeCamp, and others. Inspired by Dutch art of the seventeenth century, their work focused on the domestic interior and featured young women reading, sewing, cleaning, cooking, and entertaining friends.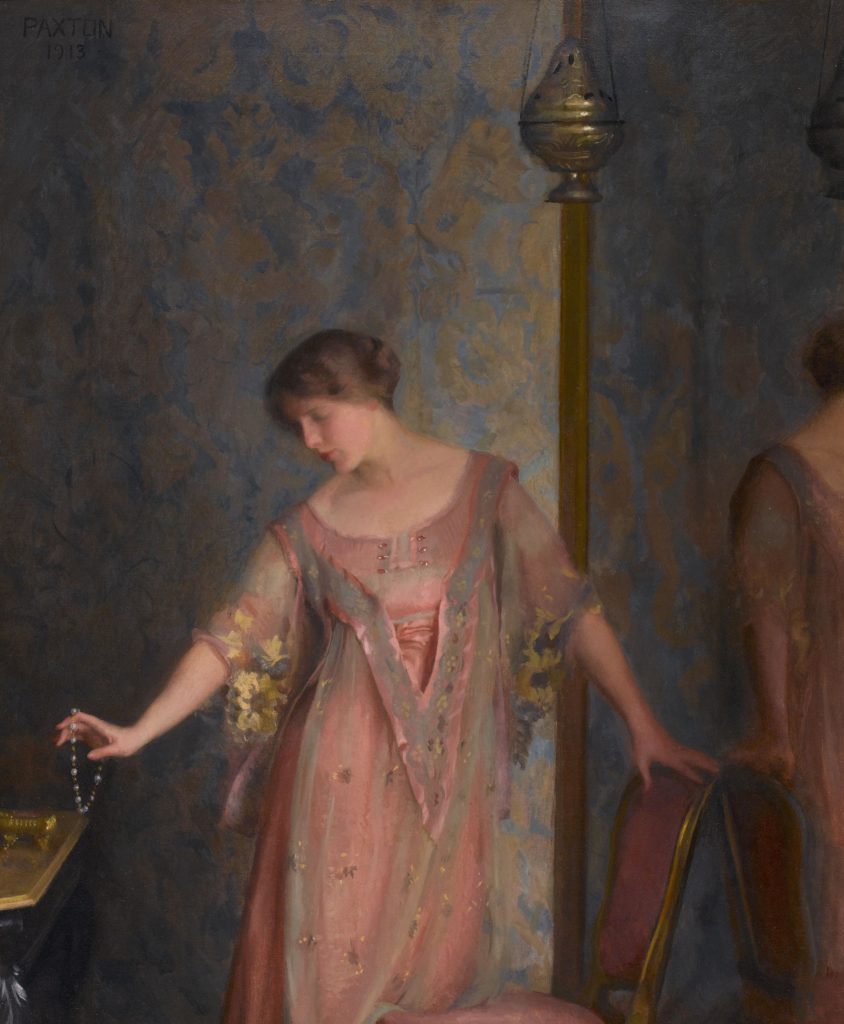 Elizabeth Okie Paxton (1882-1972) met her husband while studying in Boston at the Cowles Art School where he served as an instructor. From a prominent New England family, Elizabeth became engaged to the artist when she was only eighteen. For the next decade, she became his muse and favorite model, and put her own painting on hold. However, by 1910, she returned to art, maintaining a studio in the couple's home, and specializing in still life paintings. These works reveal her talent and her keen understanding of the spaces and objects that make up domestic life. She exhibited her work in national and regional exhibitions, winning a silver medal in 1915 at the Panama Pacific Exposition in San Francisco. After William Paxton died in 1941, Elizabeth devoted the next thirty years to maintaining her husband's legacy.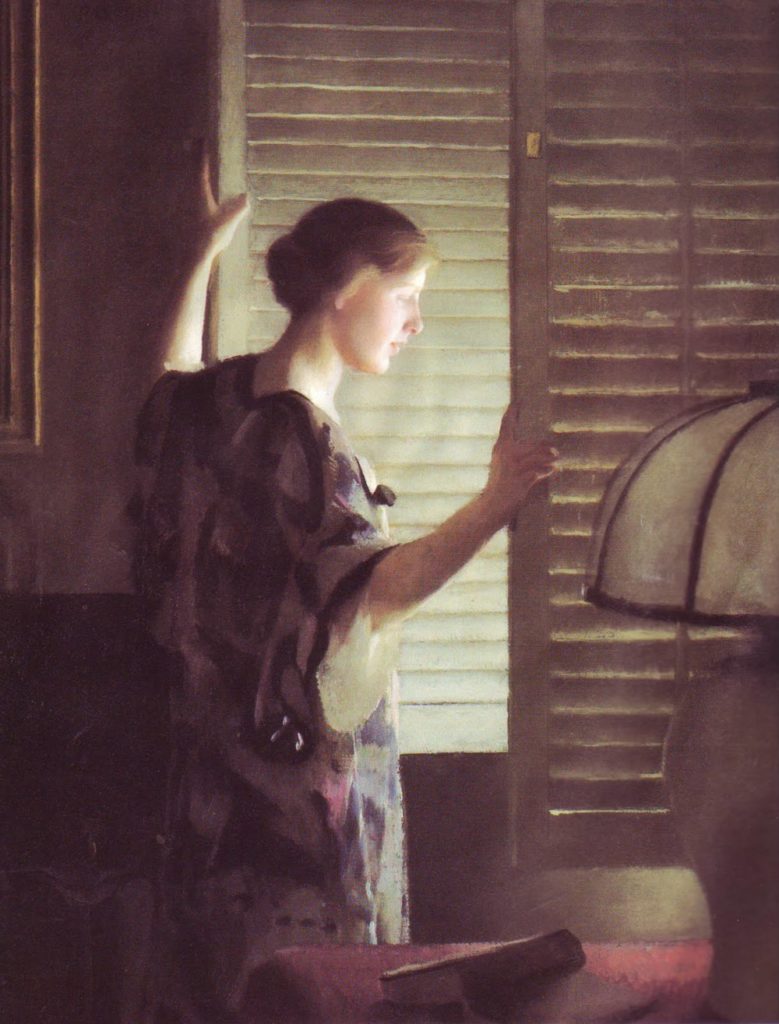 William McGregor Paxton and Elizabeth Okie Paxton: An Artistic Partnership is the first examination of the work of William Paxton in nearly four decades and is the first comprehensive study of Elizabeth Paxton and her career. The exhibition is accompanied by a full color catalogue, written by Jane Ward Faquin, guest curator and former Dixon Curator of Education. She was the organizer of the Dixon originated exhibitions Helen M. Turner: The Woman's Point of View (2010) and Charles Courtney Curran: Seeking the Ideal (2014). The accompanying catalogue (available in the museum store) includes essays on Elizabeth Paxton, as well as the couple's relationship, both artistic and personal. The Dixon's partner on this project is the Butler Institute of American Art in Youngstown, Ohio, where the exhibition will travel as a part of the museum's centenary celebration.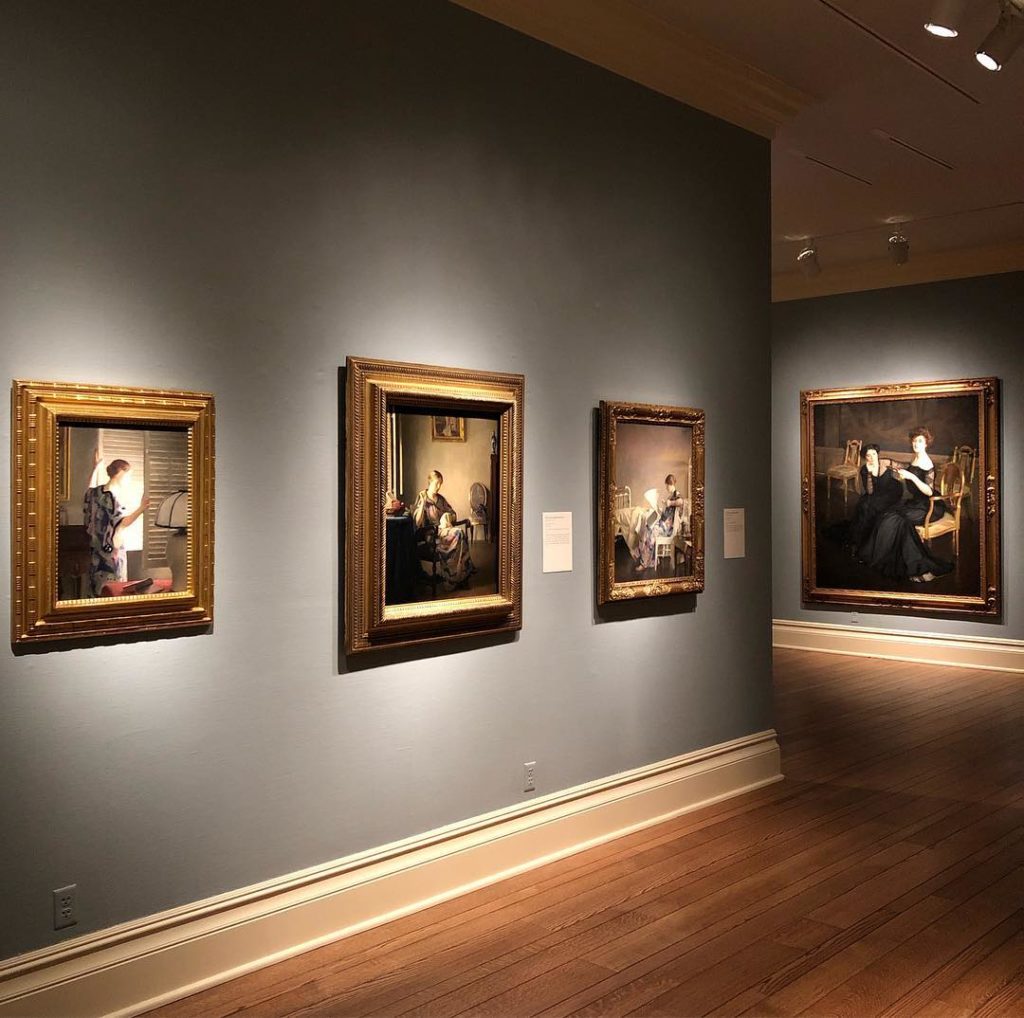 Sponsored by: Arthur E. and Alice F. Adams Foundation | Kate and Michael Buttarazzi | Karen and Preston Dorsett | Rose M. Johnston | Anne and Mike Keeney | Nancy and Steve Morrow | Irene Orgill | Gwen and Penn Owen | Irene and Fred Smith | Adele Wellford | Barbara and Lewis Williamson