Bill Farnsworth: 7-day Plein Air Workshop in Tuscany
by Bill
|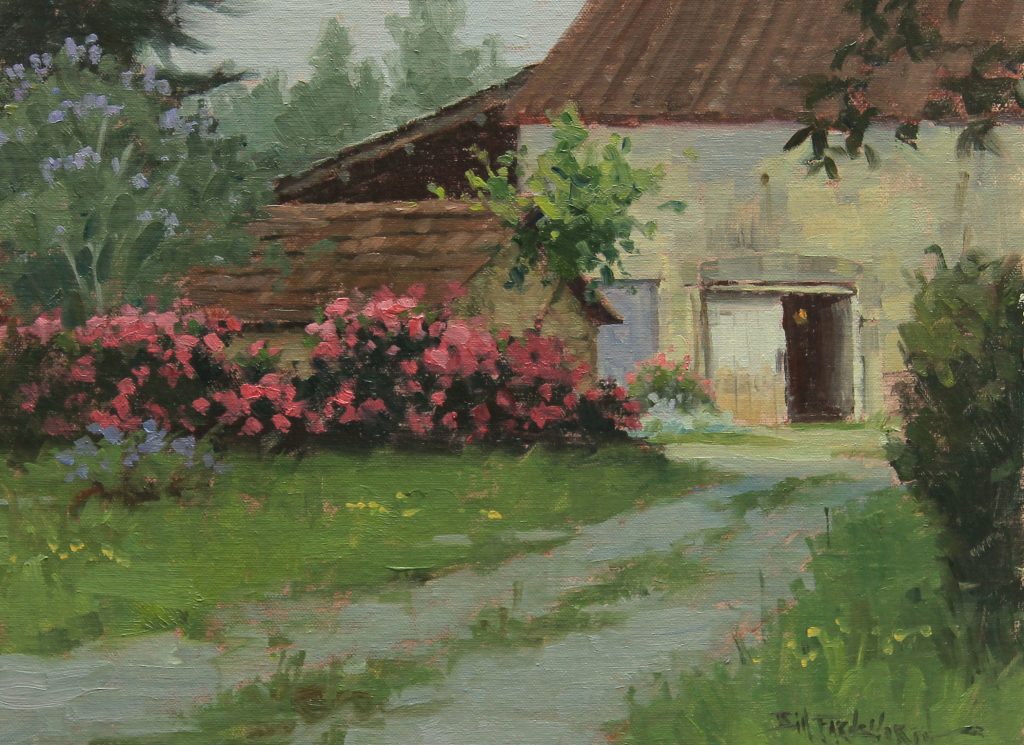 Come paint plein air for 7 days Tuscany at Castello Di Porciano.
I'm planning a 7 day 8 night Workshop in Tuscany June 4th-12th 2018. The Venue is Castello di Porciano.
About an hour east of Florence. This place is drop dead gorgeous! Just click on the link and check out the website: http://www.castellodiporciano.com/cms/en/
This will be an Plein Air Oil Painting Workshop, but we do have a studio in case of bad weather.
We will paint in and around the Castle and then do a one day tour of Florence and paint in the famous gardens. Another we are doing a tour of a Vineyard/wine tasting/lunch/paint. We also have a chance to visit a Creamery to sample cheese/lunch/paint . PAINT, DRINK, EAT!
There are two cottages and 1 room in the castle available.
Cost for the 8 nights with breakfast and cleaning is $1,200 for a double occupancy. There is a full kitchen in all the cottages and castle.
My cost for the Oil painting plein air workshop is $800. I will have mineral spirits and medium waiting for us.
Lunch will be a buffet style of local fare for $23 per person beverages not included. Great Italian wines can be bought for 5 euros in the village. Dinner you are on your own and can either cook at home or try the local fare.
The night we arrive they will have a very nice welcome Aperitif Italian Style for us.
You are responsible for your airfare and transportation to and from Airport. I saw car rentals as cheap as $14 a day.
Fly into Florence and drive about an hour 20 minutes east to Porciano. Because of time change and flight schedules expect to leave the U.S.
on June 3rd so you arrive on the 4th.