Ellen Eagle: Painting the Portrait in Pastel
by Matthew Innis
|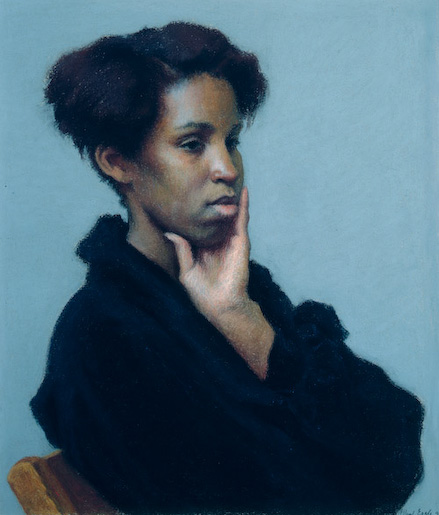 In this portraiture workshop, we will observe with a clear and careful eye our model's unique structure, color, value relationships and posture. Our goal is to distill this complex information, through sustained study, into a simply expressed, harmonious construction. Working in the radiance of natural light, we will engage in the intense color analysis intrinsic to working in pastel.  There will be one model in one pose for four mornings, and a different model in one pose for the four afternoons.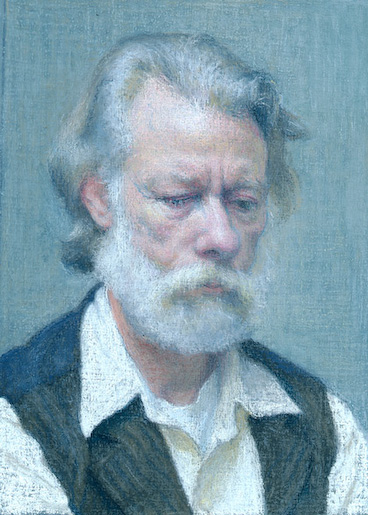 Ms. Eagle states "My paintings evolve slowly, contemplatively.   When I am painting a portrait from life, the subject and situation which are most compelling to me,  I like to work in near silence.  I like my model to almost forget I am there.  Inevitably, during the course of the sittings, as the model drifts in thought, he or she experiences emotions both deeply felt and lighthearted.   I respond to the body's subtle expression of those emotions.
This requires very careful and sustained observation.  Fidelity to my subject's particular qualities is a blissful practice for me.  Of course, I see through the filter of my own temperament.
I always work in natural light. The most exquisite expression of light I have seen is in the radiance of flesh. The timeless and fleeting human subject as seen in the eternal and ever changing  light."
Ellen Eagle is known for her intimate pastel portraits. Her work is represented by Forum Gallery, N.Y. She has had four solo exhibits and has been shown in many group exhibits throughout the United States in such venues as The National Academy Museum, NY; Butler Institute of American Art, OH; Frye Art Museum, WA; Albright Knox Gallery, NY; Long Beach Museum, CA; New Jersey State Museum; and the Arkansas Art Center. In 2011-12, she exhibited twenty pastel paintings in a two-person traveling exhibit in China. Her co-exhibitor was the curator, whose purpose in inviting Ellen was to largely introduce the medium of pastel to the Chinese art community. Her paintings have been the subject of many publications. Her own book, Pastel Painting Atelier, was published by Watson-Guptill, NY, in 2013. Ellen teaches the only class devoted exclusively to pastel at the Art Students League of New York, and has given workshops throughout the United States, in Croatia, and China.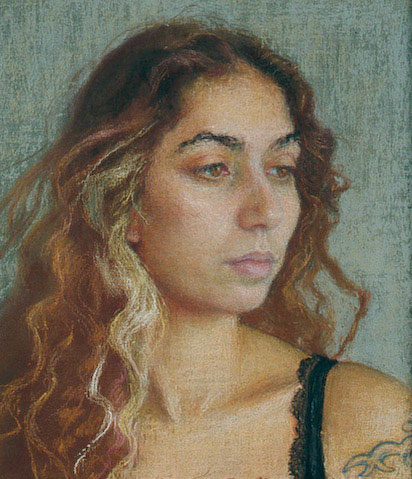 In an effort to maintain our non-toxic environment, the Woodstock School of Art  does not permit the use of turpentine or mineral spirits. Additionally, please refrain from wearing perfume, cologne or scents of any kind. Learn more.
$485
May 8–11, 2017, Monday–Thursday, 9 AM–4 PM