Fred Wessel: Egg Tempera and the Early Renaissance Method of Developing Fleshtones
by caryjur@gmail.com
|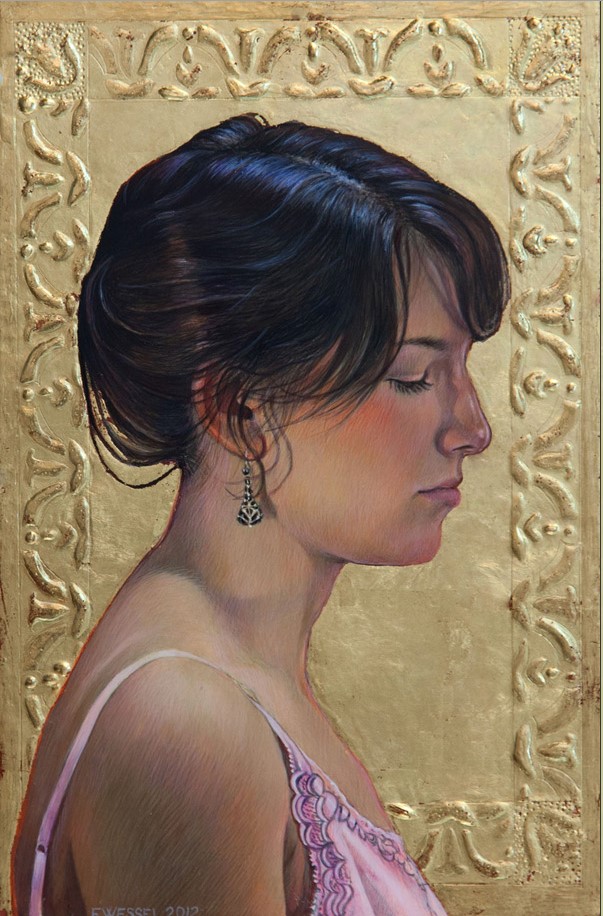 This course will teach the technique of painting flesh ones in egg tempera painting as it was practiced in 14th and 15th Century Italy and as documented by Cennino Cennini in his book Il  Libro dell'Arte.
Tempera painting is a medium for those who love drawing. This painting technique is fussy and requires great discipline but pays great dividends to those who learn to master it.    The paint is actually applied in cross-hatch strokes.  It combines the best of both watercolor (application of translucent layers of color) and gouache techniques (using semi opaques to re-establish  the light areas).  The brilliant and jewel-like surface is often described as luminescent.
The paints are made by mixing powdered pigments with the yolk of an egg.  This color mixture is applied over a detailed under-drawing thus allowing the artist to separate the painting process into distinct tasks.  The artist first composes, draws and establishes the values of the painting in black and white.  The painter can now give his or her full attention to issues of color.
This course is technique rather than product oriented.  Working from Old Master reproductions, we will paint a head starting with an ink underdrawing, progressing to a green underpainting, adding verdaccio in the shadow areas, adding reds to warm areas, then glazing warm tones and judiciously taking away the greens.