John MacDonald: The Landscape – Plein Air to Studio
by Matthew Innis
|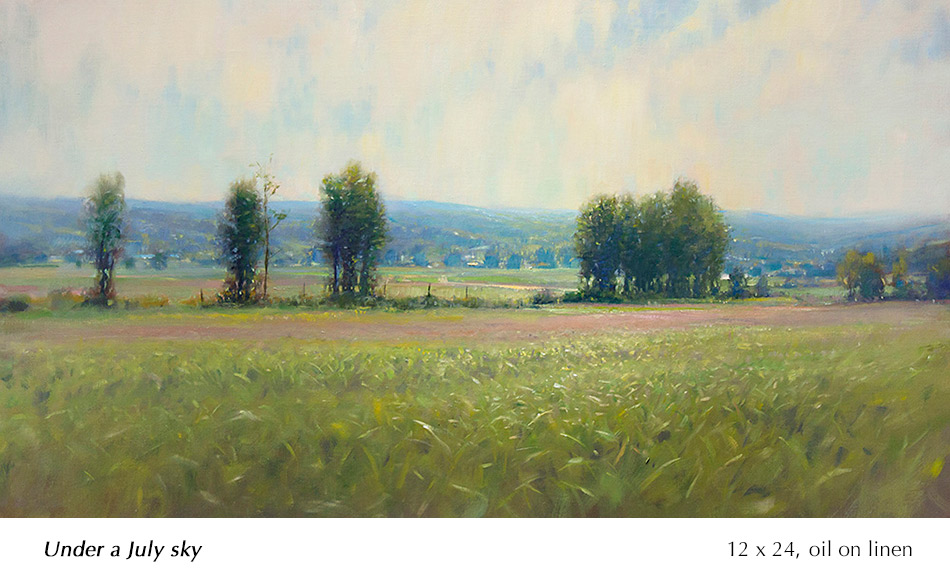 This three-day workshop will focus on the process of using photographs, sketches, and/or plein air studies executed on location to create dynamic paintings in the studio. We will explore the uses and limitations of photographs as reference material and methods of enlarging studies and sketches for larger studio paintings.
This class will take participants through the entire process of creating a strong landscape painting: from building an effective composition to working with value and color and, finally, to finishing with sensitively chosen details.  An emphasis will be placed on proper seeing–looking closely at the existing color and tonal relationships–and on understanding and manipulating what is seen. We will be working with the basic elements of painting, seeing them anew and in ways that can improve the craft of your painting. Each day will begin with a brief lecture and demo. The remainder of the day will be spent painting with one-on-one instruction.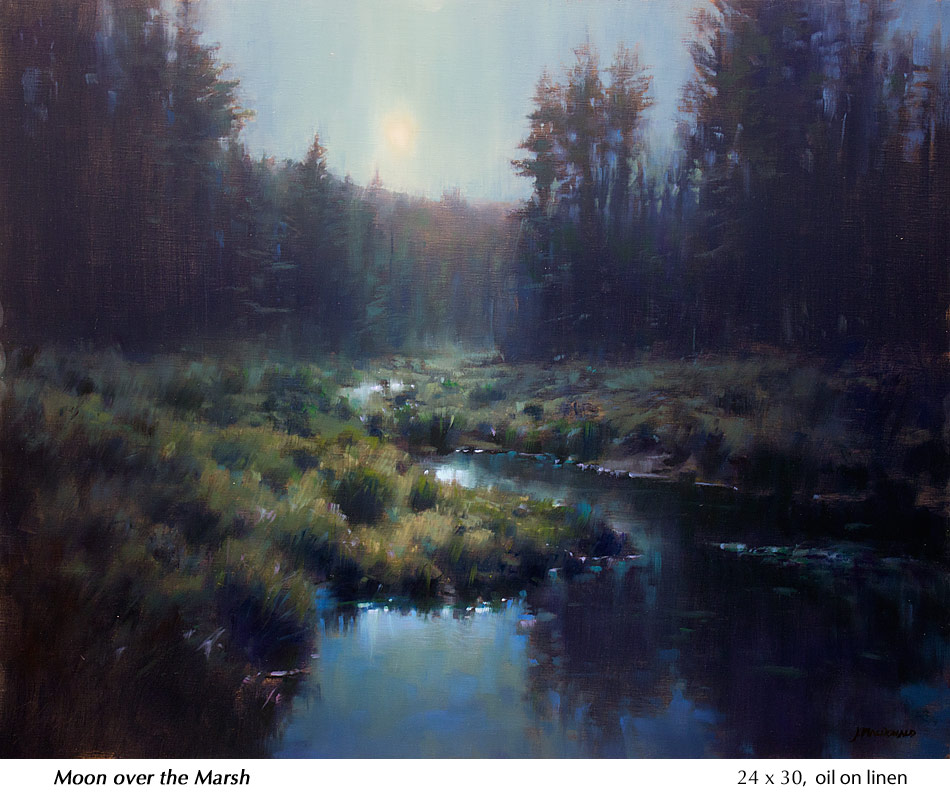 John attended Washington University in St. Louis where he received a BFA in 1979. Following college, he attended a four-month intensive printmaking workshop at the Institute for American Universities in Avignon, France. Returning to the States, he received an MA degree in drawing and painting from Purdue University in 1982.
For nearly thirty years, John worked as both a freelance illustrator and landscape painter. He has won awards from Print Magazine as well as having work appear in the Society of Illustrators annual show. He now paints full time. He is represented by several galleries and his paintings are held in private and corporate collections throughout North America.