Mary Aslin: Pastel Painting Workshop and Retreat
by MaryAslin
|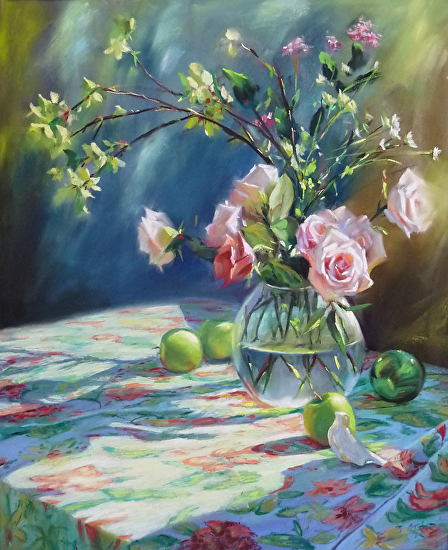 I invite you to join me in this very unique pastel painting workshop and retreat—focusing on painting both the still life and landscape en plein air—for 10 days, 9 nights, in a beautifully restored villa, just one hour southwest of Toulouse, France.  This area is considered by some to be "real" France and is referred to as the "other" south of France!  (Fun note: It is apparently where the French beret originated!).
This villa, a former monastery farm, dating back to 1210 and founded by the Monks of Boulogne, is located in the tiny village of Peguilhan, a short distance from the town of Boulogne-Sur-Gesse and is situated on 200 private acres, features 8 bedrooms and 6 bathrooms, a beautiful pool, sheltered patios, lovely grounds, and stunning views of the high Pyrenees mountains. Peguilhan is roughly half way between the Atlantic to the west (about 2 ½ hours), and the Mediterranean to the east (about 3 hours) with Spain just 2 hours to the south.  Here is a link to the villa where you can read more about it and see photos.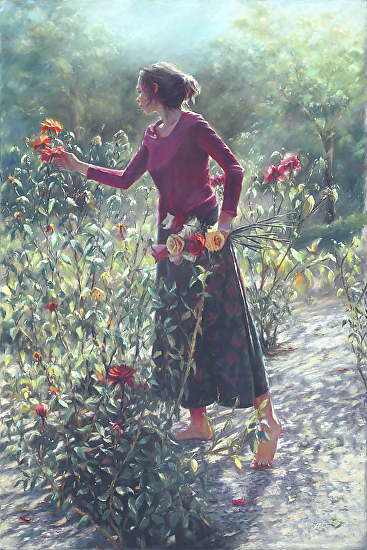 Interspersed with focused painting time with the still life and local landscape as our subjects (and it's possible that we may also have the opportunity to paint the figure outdoors!) under the beautiful September sun, will be casual guided outings touching upon the history and environment of the local area. Examples include a day-long visit to the beautiful ancient Roman city of Toulouse to view the art in the Musee' des Augustins (with an opportunity to see my favorite pastel portrait) and the art of the Place du Capitole, as well as a visit to Saint-Bertrand-de-Comminges, a member of the "The Most Beautiful Villages of France" association.
All group transportation to and from the airport and for outings, all continental breakfasts, and six lunches and six dinners prepared for us by a French chef, full use of the villa, including the kitchen and common areas are included. My husband will be available to assist with your needs and a friend who is fluent in French will be attending to accommodate French speaking students and serve as a translator.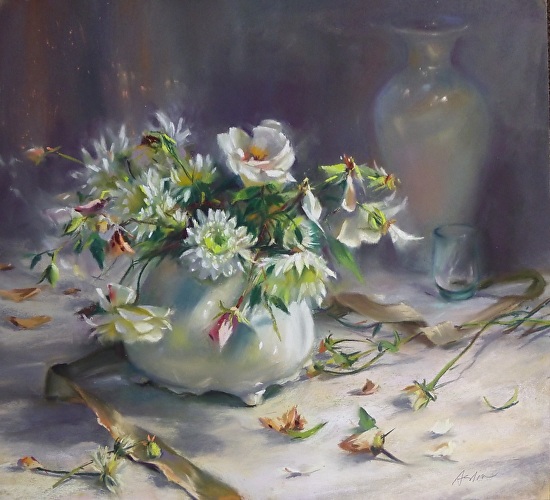 The peaceful landscape of Gascony, rich with history and homespun beauty, is a perfect backdrop for this creative retreat.  Participants are limited to 8 to allow for focused and personalized guidance for your painting.  Outings designed for your enjoyment and education round out this unique and wonderful opportunity for artistic growth and enrichment, all with a healthy dose of inspiration and fun thrown in! I will greatly enjoy working with you!
A maximum of 8 participants will be accepted.  Please click HERE to read testimonials from other students.
FOR A REGISTRATION FORM, CLICK HERE.
(NOTE: A special "day rate" and a translator will be available for those French students living in the area who wish to attend the workshop.  Please contact me!  REMARQUE: Un «tarif journalier» spécial et un traducteur seront disponibles pour les étudiants français vivant dans la région qui souhaitent assister à l'atelier. Merci de bien vouloir me contacter! )