Summer Drawing Intensive Programme
by travis
|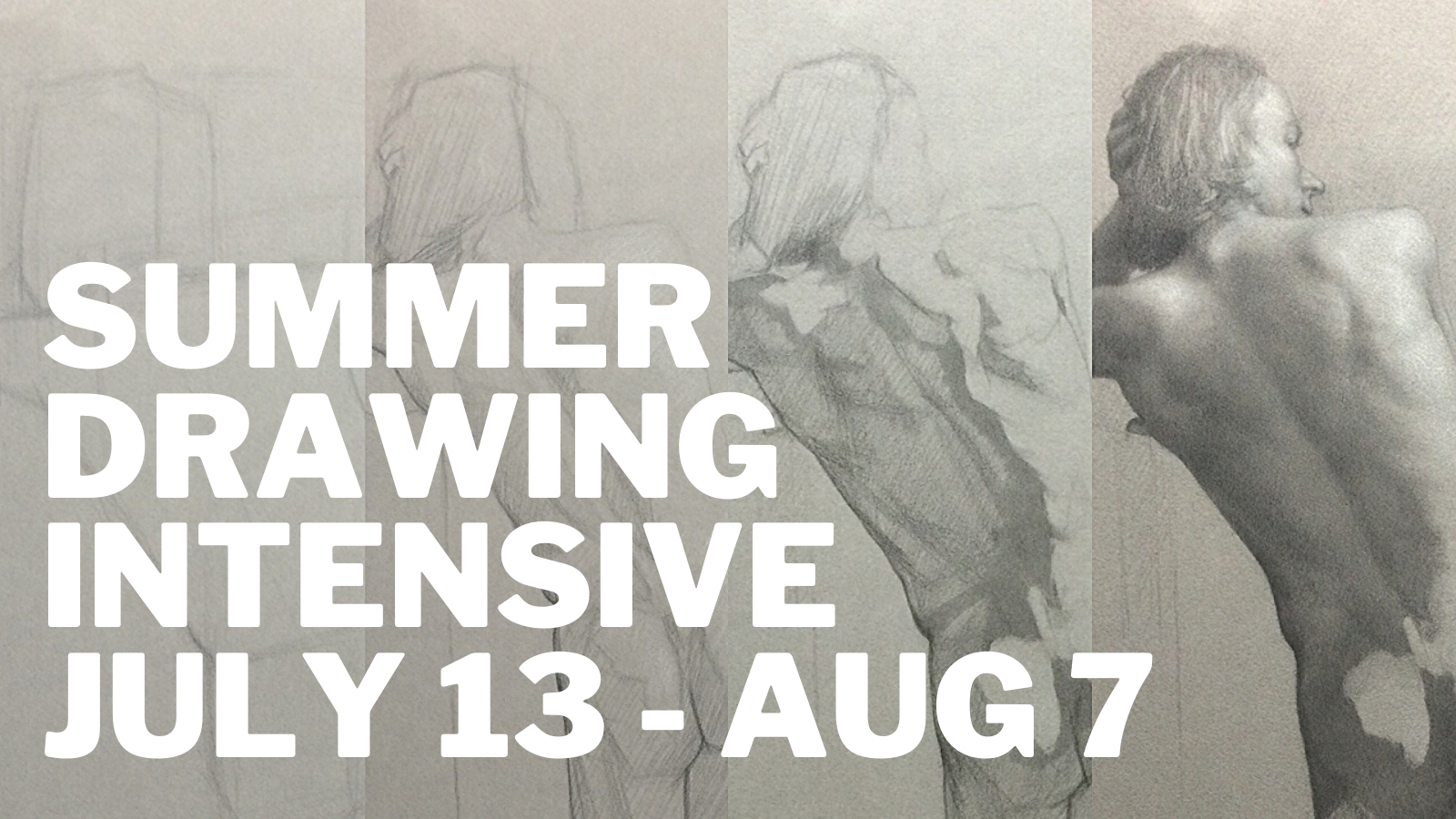 Join us this summer for one of our intensive drawing workshops. We break down our atelier drawing programme process into 4 unique and intensive workshop weeks. Taking place each summer, each week-long workshop will focus on a particular part of our drawing curriculum on which the atelier is based.
What pencils should I use? How do I get smooth transitions? What's the best way to sharpen my pencil? (etc…)
These questions mark the start of one's journey into becoming a better artist — anthis course aims to answer as many of those as possible. From learning about different pencils to putting marks and tones down on paper, students will become more familiar with how to use their tools, and in turn be able to create better work on their own.
During the week we will be focusing on pencil handling, mark making, tonal gradients, and form modelling.
Following the introductory week is this course on drawing from the plaster cast using the 'sight-size' method of drawing. By keeping one's drawing the same size as the 'visible' picture of the original, sight-size allows the student to minimize as many difficulties as possible thereby creating a good environment from whence to train the eye.
Form and it's relation to value are one of many things learned from the cast. Practice, and subsequent mastery of one's tools another.
Portrait drawing from life can be a daunting task for even the more experienced artist. Getting a good likeness of the sitter is of great importance as well as setting an evocative mood. With the goal of completing the finished portrait at the end of the week, students will directly take on the elements of representational portrait drawing such as: likeness of the sitter, structure of the face, and form modelling of light and shade.
This week culminates with the methods of classical figure drawing in pencil. Using comparative measurements and classical gesture as the basis for creating an elegant reproduction of the model, students will be guided through the process of drawing the figure from start to finish.