Teresa Oaxaca: Painting Luscious Floral and/or Still Life with Effigies
by Matthew Innis
|
Painting Luscious Floral and/or Still Life with Effigies
​Date: June 22 – 25, 2017
Cost: $620
Skill Level: All levels
​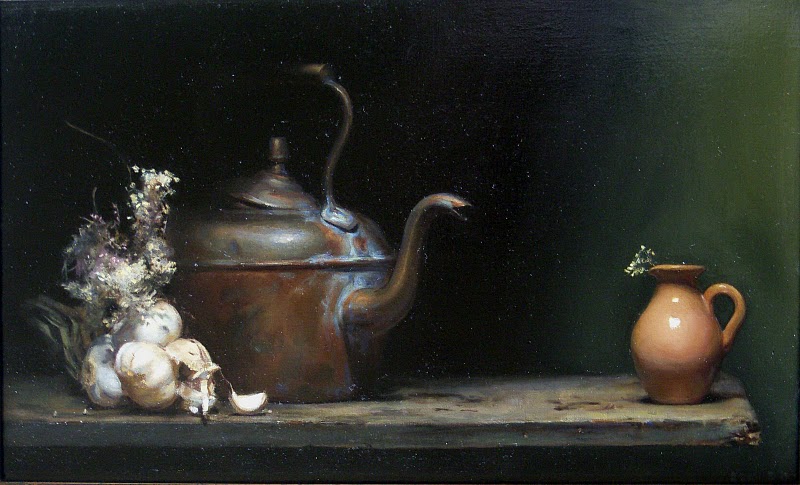 The class teaches still life painting using both direct and indirect methods. Students will receive a lecture and two instructor demos, and given opportunity to make two such paintings using this method with instructor critiques, all while observing and painting from the live model.  Drawing, composition, value, color and edges will be discussed as well as art materials.
During the lecture and the class the symbolism and significance of vanitas themes, masks and dolls and other votives or human or animals effigies will be discussed in history and in current practice.  An effigy (a representation of a person, especially in the form of a sculpture)- helps provide anomaly and interest, both contextually and aesthetically, in an otherwise wild and living arrangement of plants.  The human brain, hard wired to see and recognize faces and make sense of disorder, can find endless hours of study in creating, painting and admiring arrangements such as this.
This workshop will not require live models, however, we will help everyone set up still life arrangements, if you are local bring flowers and plants and other items of interest. If you are from out of town, we will provide them.
We may also set up one large still life. Teresa will bring masks and dolls and skulls from home and Cary also has things to pose with the flowers.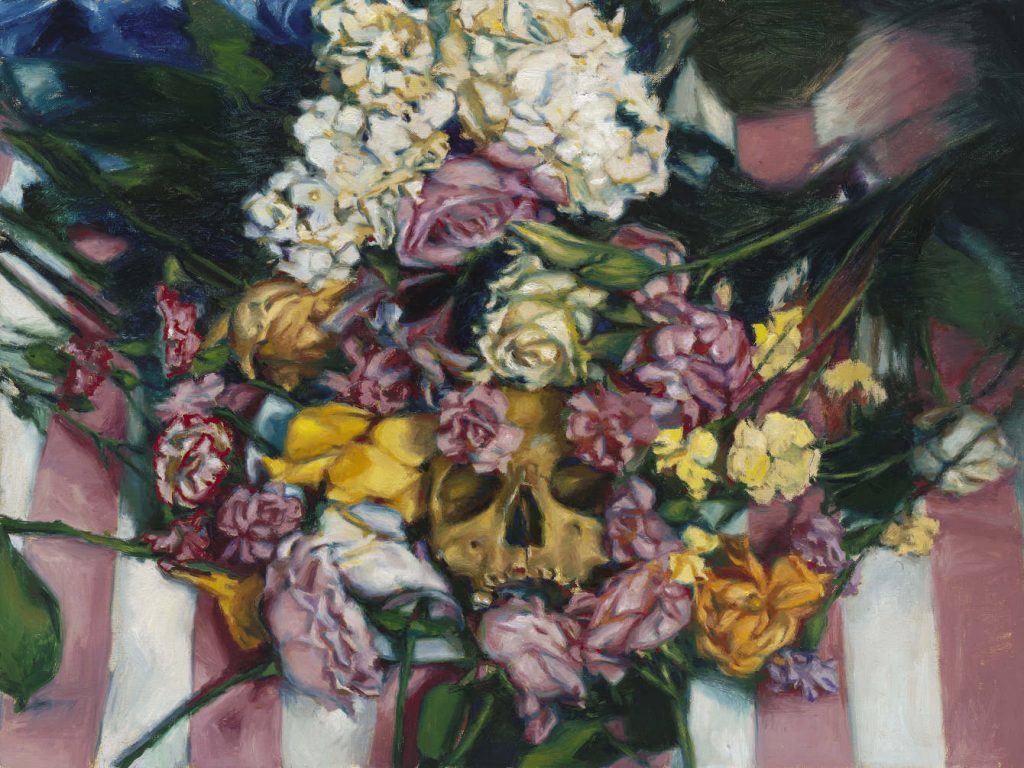 Day 1- 1 hour lecture/introduction and 2 hour painting demonstration.  Students paint with individual critiques
Day 2- Morning painting demonstration, students paint with individual critiques
 Day 3- Student paint all day with individual critiques
 Day 4- Students paint all day with individual critiques, 1 hour group critique and discussion at close
​