Teresa Oaxaca: Painting the Half-Figure Portrait
by ingridO
|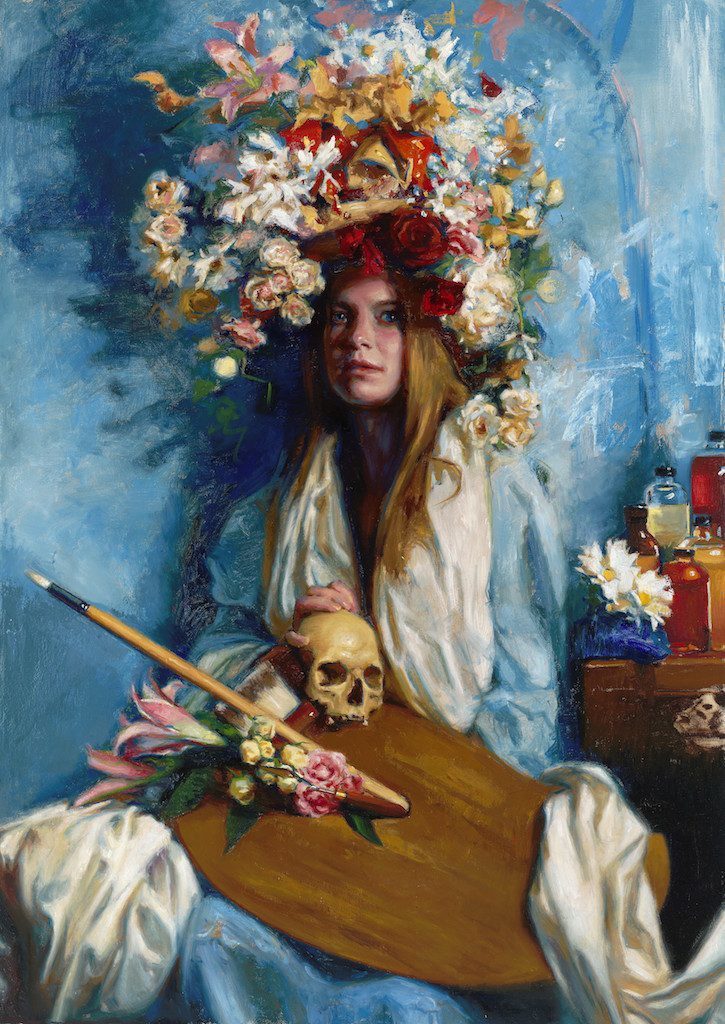 Theresa Oaxaca Workshop Painting the Half Figure Portrait
In this workshop, Teresa and her students will work on one large painting for 4 days from a mid- length life size pose from the live model including the model's head and hands, costume and props. Composition, value and color will be discussed. Techniques will involve drawing, underpainting, overpainting,, impasto and wet into wet effects. Materials, supports and drying time will be discussed. As color will be a central focus throughout the class, students may expect to find a number of rich setups that may include in addition to the live model, drapery, headpieces, makeup, flowers and possibly stuffed parrots. A lecture about composition will also be given as part of the class and students will find the use, challenge and benefit of adding richness to their compositions, drawing on old master baroque and art nouveau concepts at the same time , as well as Teresa's own unique sense of style.
Teresa's training includes a 4-year diploma at the Angel Academy of Art in Florence Italy. She took graduate studies at the Florence Art Academy, an Apprenticeship with Odd Nerdrum, in Norway, and studies at the Art League of Alexandria, VA with Robert Liberace, Paul Luchesi, as well as many other courses.
Teresa is presently based in Washington, DC. She teaches workshops around the US and in Europe. Her work can be seen in collections and galleries throughout the US and internationally.