2017 The Art of the Portrait Conference – The Finalist Display Room
by Matthew Innis
|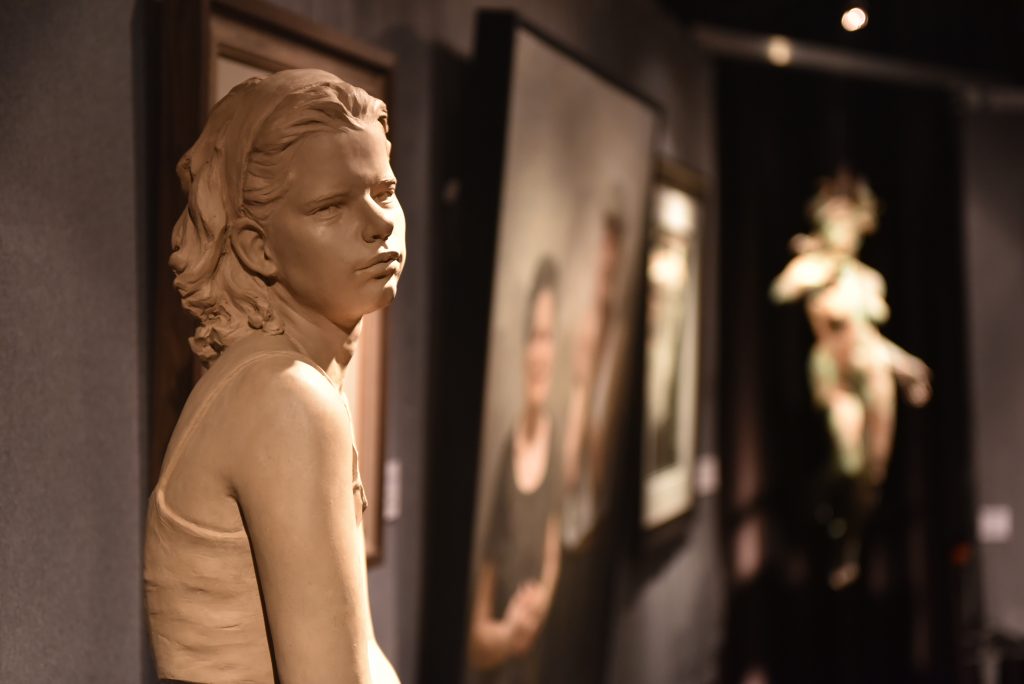 At each The Art of the Portrait conference, a room is set aside to display the paintings, drawings, and sculptures of that year's finalists. Â The room is open to attendees throughout the conference so that they, as well as the judges, can see the works in person.
During the 19th annual conference – held in Atlanta – the display room was the hotel's library which had been outfitted with panels and lighting designed by chairman of the Portrait Society of America, Edward Jonas, who has professional experience designing museum installations.  All of the finalist's pieces were there, including some very large sculptures that had to be shipped in from quite far away. At night a security guard was stationed outside the library to make sure the artwork remained safe during the off hours.
On the evening of the first full day of the conference, attendees have the opportunity to meet the artists behind the works, and to ask them questions about their art and their motivations.