2019 Art of the Portrait Competition Finalists
by Matthew Innis
|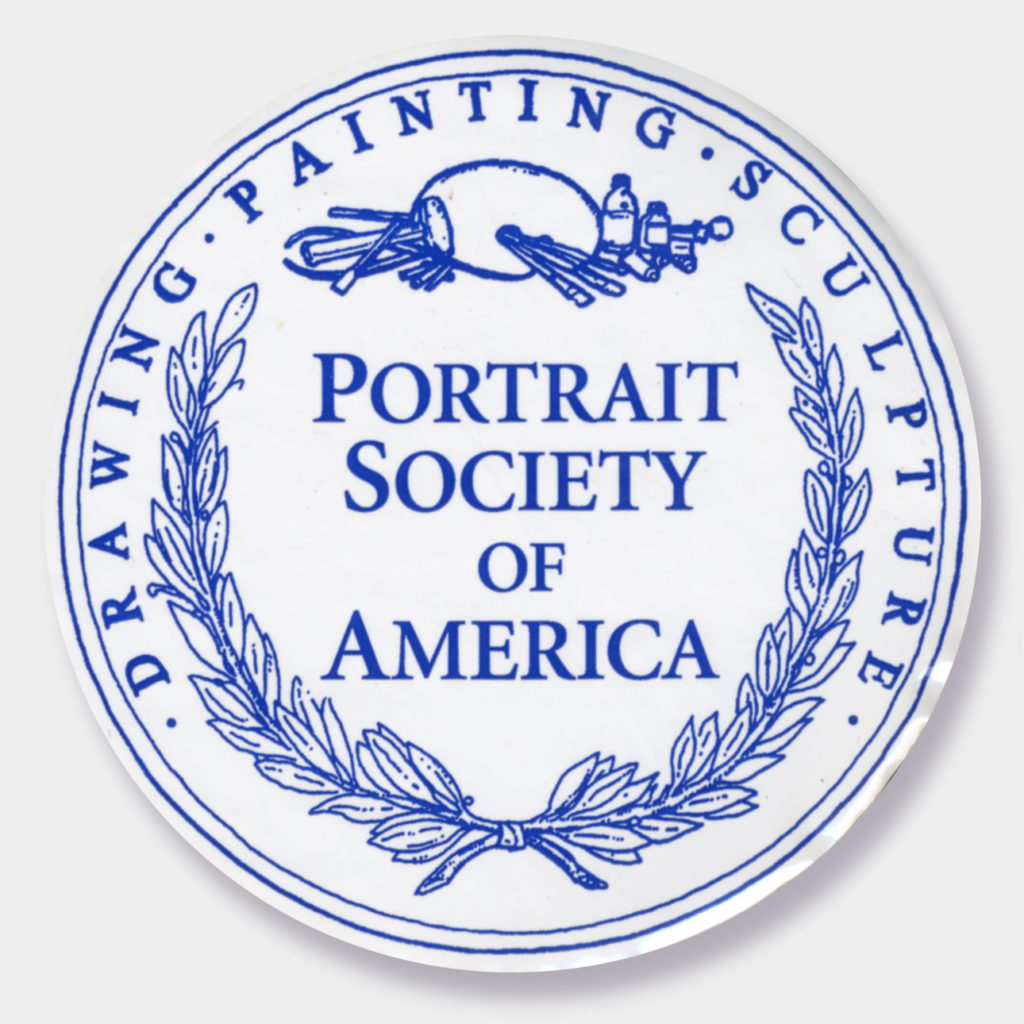 The Portrait Society of America has just announced the finalists for this year's International Portrait Competition.  Of the nearly 3,000 entries – the largest number of submissions yet received by the Society – only 24 were chosen for this honor, and these finalists represent some of the best figurative artists from around the world.  All two dozen of the works will next head to Atlanta, Georgia, where they will be on view during the 21st Annual Art of the Portrait Conference from April 25th through the 28th, and on the final evening of the event, awards will be presented to the participants with one lucky finalist receiving the very prestigious Draper Grand Prize.  Best of luck to all the competitors!
Congratulations are also due the 27 Certificate of Excellence award winners . . .
France Bell, Diana Buitrago, Olena Burykina, Matteo Caloiaro, Jeanya Charles, Robin Cole, John Cook, Leon Doucette, David Gluck, Moses Hamborg, Liz Harris, Olga Krimon, Jin Li, Shuang Liu, Kelly Micca, Greg Mortenson, Rich Nelson, Paul Newton, Olga Nielsen, Evert Ploeg, Joe Remillard, Linda Harris Reynolds, Mary Sauer, Patrick Saunders, James Sondow, Stephanie Thompson, and Aaron Westerberg
. . . and to the 50 Select Award winners . . .
Matthew Almy, Anna Rose Bain, Jennifer Balkan, John Michael Carter, Kevin Chambers, Joseph Daily, Vittorio Dangelico, John Darley, Ilana Ellis, Jin Fengshi, McGarren Flack, Nick Gebhart, Jennifer Gennari, Eric Guan, Catherine Haverkamp, YongFu He, Susan Hotard, Keith Johnson, Jinchul Kim, Xiaoyu Li, Yungsheng Liu, Chang-Peng Lo, Abigail McBride, Sean McGraw, Mary Minifie, Ricky Mujica, CW Mundy, Sivananda Nyayapathi, Teresa Oaxaca, Brooke Olivares, Mantas Poderys, Gustavo Ramos, Pegah Samaie, Mark Sapsaev, Stephen Schirle, Nathan Seay, Nathaniel Skousen, David Tanner, James Tennison, Lauren Tilden, Dongsheng Wang, Benkui Wang, Wenbin Wang, Jennifer Welty, Ernest Wood, Lin Yang, Jin Yuguo, Xu Zhang, Jun Zhang, and Hong Zhang
Kudos to you all!