In Memoriam: Daniel E. Greene (1934 – 2020)
by Matthew Innis
|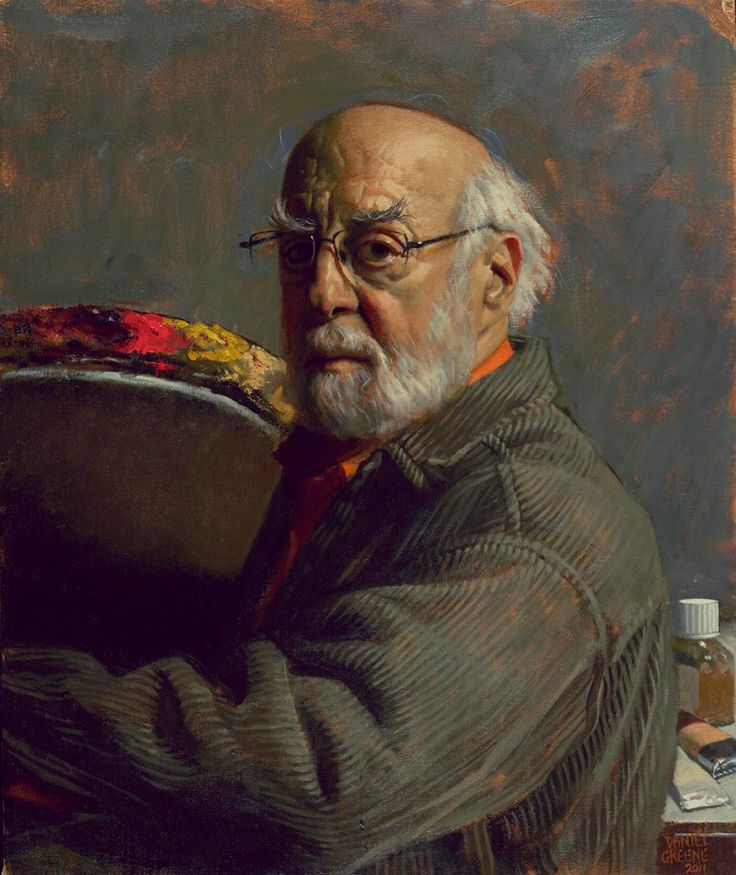 Daniel E. Greene passed away this past Sunday, April 5th, 2020, following complications from a recent surgery.  He was 86 years old.
Greene was one of a handful of artists who carried the banner for representational art in the latter half of the 20th century, when such a stand was not popular nor easy.  Such impediments could not deter Greene, however, and his skillfully-rendered works in oil paint and pastel soon became prized by the elite among art-lovers.  He was particularly well-regarded for his portrait work, and over his long career, he attracted sitters from restaurateurs and television personalities, to politicians and astronauts.  A true lover of art, Greene was always eager to share his knowledge, and through his books, videos, workshops, and studio classes, he has made an impact in the field that will be felt for generations to come.
Greene is survived by his wife, Wende, an accomplished painter and pastelist in her own right, their daughter, Avignon, and his daughter Erika from a previous marriage.
In lieu of flowers, the family asks that those wishing to help make donations in Greene's name to the Artists' Fellowship, a charitable organization which helps visual artists in times of emergency, disability or bereavement.  For more information, please visit their website at www.artistsfellowship.org.