In Memoriam: Richard Alan Schmid (1934-2021)
by Matthew Innis
|
It is with a much-saddened heart that I join in reporting that the great American artist, Richard Alan Schmid, passed away this past Sunday, April 18th. He was 86 years old.
I can still remember vividly when my copy of Richard's self-published Alla Prima arrived in the mail. I had been a fan of Richard's work for quite a while, and had heard what a treasure his book was, so I saved up my money and finally took the plunge and ordered a copy. At the time, it was my most expensive book purchase, and though I had only heard good things about it, I still had trepidation that I might have misspent my savings. The mailman brought the cardboard-wrapped manual to the door just as I was about to leave for a weekend camping trip in Vermont, and excited, I decided to bring the book along just in case I had a chance to leaf through its pages. It rained that weekend – it rained all weekend – and I didn't care. Sitting in a damp tent, on a sad, deflated air mattress, and pinned between two wet and smelly dogs, I pored over Richard's book. If the pages of the book hadn't begun to warp from all the moisture in the air, I think I would have been happy if the sun didn't come out at all that trip. I didn't want my reading interrupted. If Richard Schmid had not been one of my art heroes before, then by the end of that weekend he certainly was.
Where I was camped that weekend happened to be not at all that far from where Richard was then living, but it would be several years before I would actually get to meet him (As great as it would have been to fold back the tent flap one morning and discover Richard painting en plein air a few steps away, it was never likely to happen). My first personal encounter with the Master in actual fact took place in New York City at that wonderful, historic art spot, the Salmagundi Club. Richard and several members of his studio circle, the Putney Painters, had artwork in a recently-hung show there, and I was in attendance to document the event for Underpaintings. As I wandered through the show admiring the various pieces, I was approached by several of the Putney Painters who had somehow learned who I was, and who, much to my surprise, were familiar with my writing. They were very complimentary about my articles (I believe they had even used my preview of the show to find the Salmagundi Club after getting lost in the city earlier in the day), and while I rode the high of attaining the notice of such an esteemed group, one of the members leaned over and offered me a shocking revelation: "Richard would like to meet you." From my perspective, it felt like I had just been summoned for an audience with the king (King Richard!). And so, later that evening, I found myself sitting next to Richard on a couch in the front room of the Club, and we talked some about art, and he applauded me for using my writing to promote the "Grand Manner," and at the conclusion of our conversation, he invited me to travel up to Vermont and paint alongside him and the other Putney Painters. As we parted, I mumbled an incoherent good-bye (I'd so much rather express myself through painting or writing than through talking anyway), and left elated. Though by morning it felt like it had been a fever-dream, it turned out to be no fantasy, and over the next few months I would find myself making the trip up to Vermont several times. I was welcomed warmly by the Putney Painters and set up my easel among theirs, watched Richard paint several demos, and even benefited from a critique of my work that  Richard gave to me as he stood at my shoulder. Richard and his wife Nancy Guzik even opened up their home and private studios to me and a few other young, aspiring artists who had also been invited up to join in on some of the group's painting sessions. It is a time in my life which I will always remember fondly. I think I never had felt more like an artist than during those few months, nor had I ever before felt so strongly that I was on the right artistic path.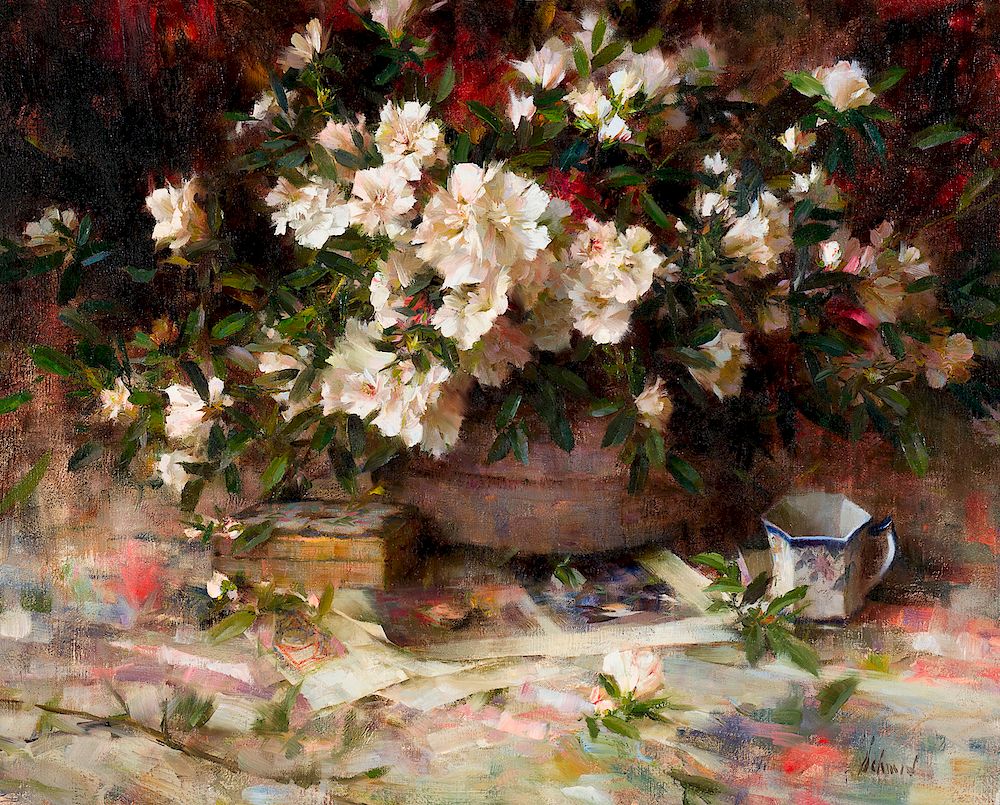 That was the magic of Richard Schmid. He lived and breathed art, and if, when he met you, he saw that you too had a passion for the subject, then he saw you as part of his artistic family. Wherever he went, he added to this family, from the local painters whom he gathered together, to the awestruck fan like me he met at a gallery show. It was something in his spirit, his love of beauty and the generosity with which he shared his talents; it was palpable even in his videos and writing, and it inspired countless other artists throughout his lifetime to pick up the brush and tell their own story.
So often when we speak of an artist at the ending of their life, we talk about the immortality they will attain through their artworks.  Certainly, Richard's paintings will serve as a testament to the fact that he was one of the greatest representational artists of the 20th century, and such an accolade is not likely to fade. But to me, what will make Richard Schmid go on forever is the living legacy he created with his love of beauty, and how he shared that love with other hearts. All we need do to keep Richard's memory alive is to continue to pass that love along.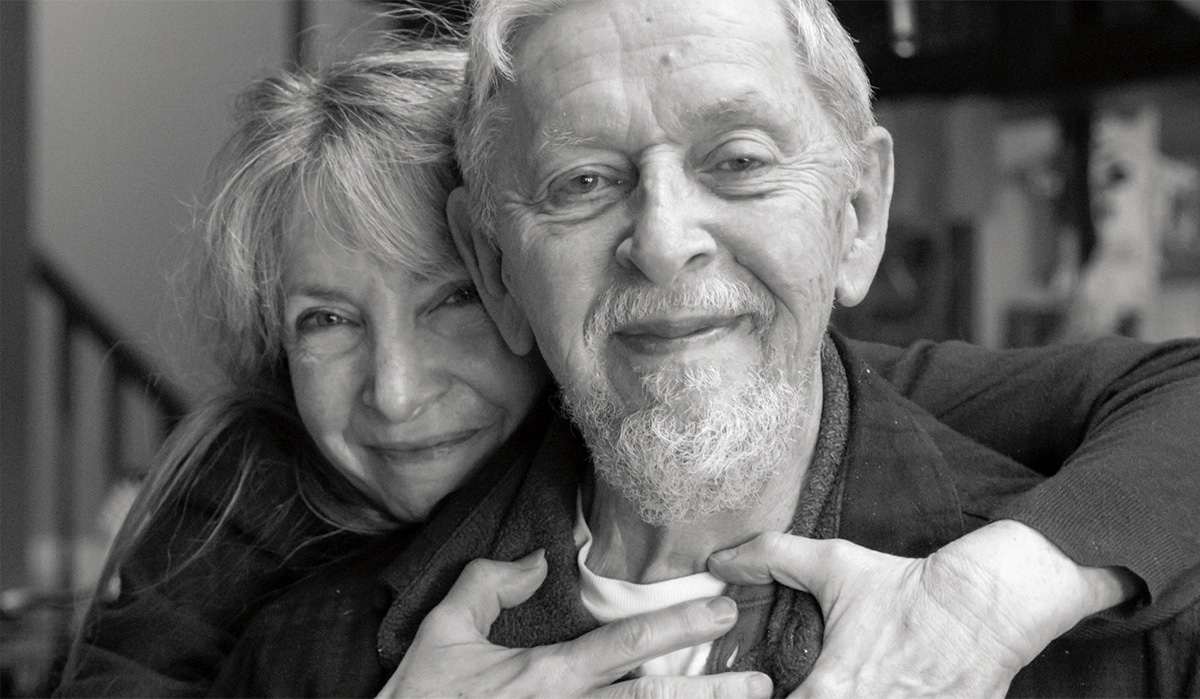 My condolences go out to all of those who were touched by Richard's paintings and by the kindness with which he shared his talents, to those who learned directly from him and called him friend, to those who were so close to nearly be actual family, and to Nancy, Gretchen, and Molly, whose feeling of loss is most poignant of all.