Conservation in Action: Restoring Rembrandt
by Matthew Innis
|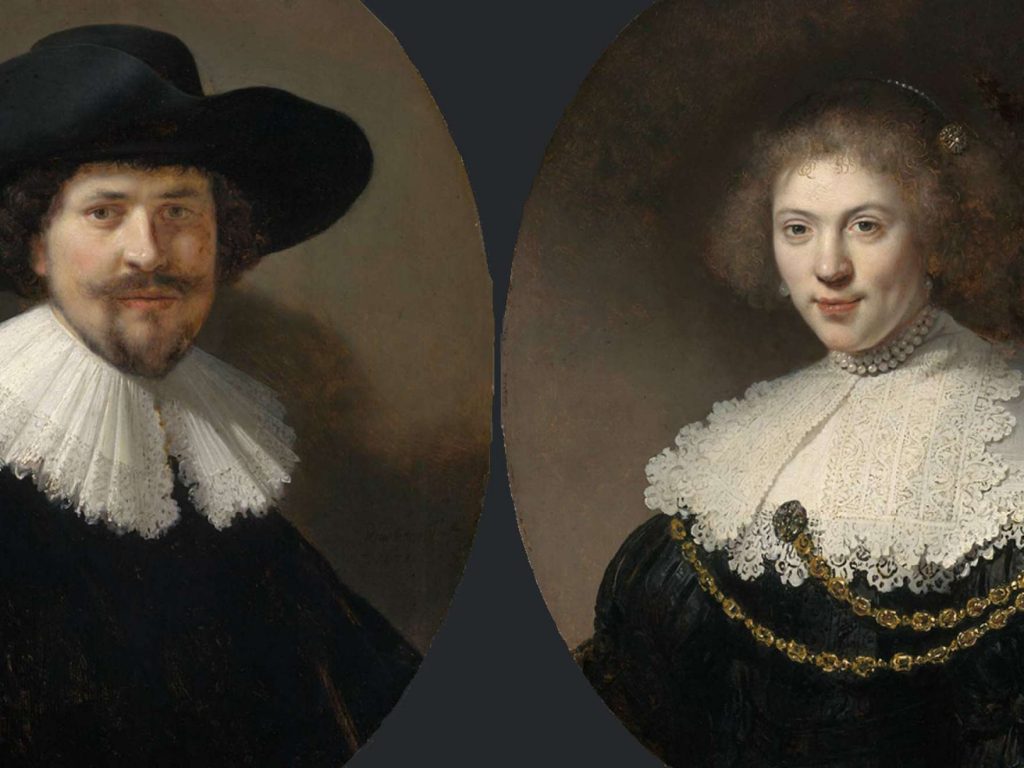 For the month of February, watch as conservators begin to restore two portraits by Rembrandt in the MFA's Conservation in Action gallery. Portrait of a Woman Wearing a Gold Chain (1634) and Portrait of a Man Wearing a Black Hat (1634) were donated to the MFA in 1893 and have not been treated in 50 years. Conceived as a pair, the two paintings showcase the accomplished technique of the 17th-century Dutch artist as he began to make his mark as portraitist to the Amsterdam elite.
Soon after arriving in the prosperous maritime city in late 1631 or early 1632, Rembrandt van Rijn (1606–1669) became renowned for his portraits of wealthy Dutch citizens. These two ovals, which likely depict a husband and wife, are pendant paintings, meant to be hung near each other. The woman's portrait is notable for its vivid representation of the sitter's engaging personality and the dazzling rendering of her multi-layered lace collar and gold chain. The young artist's technique was already daring—he scratched the highlights of his subject's curly hair into the wet paint with the butt end of his brush.
While the two works are structurally stable, the paint surface of each portrait has been distorted by past retouching and uneven layers of varnish. The aim of the yearlong restoration is to carefully clean the portraits and restore them to a state closer to that intended by the artist.