Daniel Gerhartz: The Continuum of Beauty
by Matthew Innis
|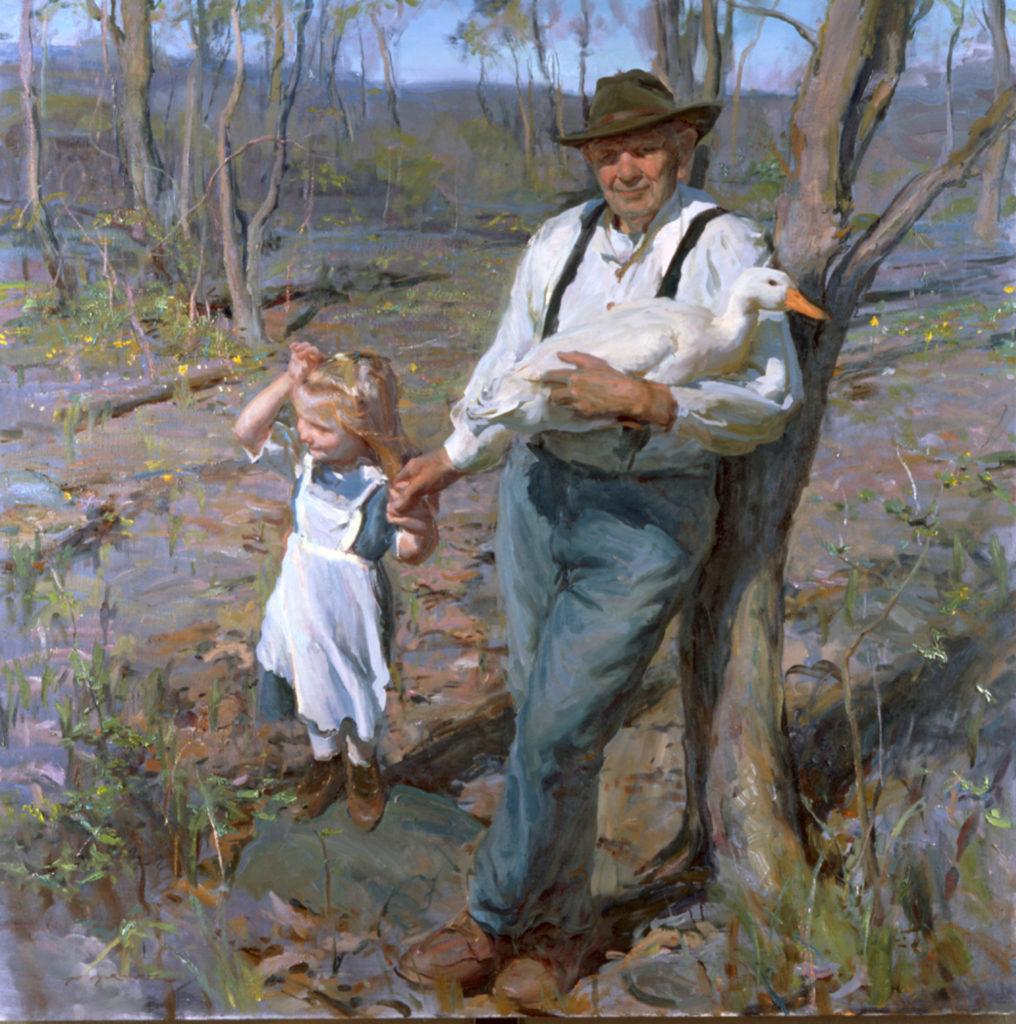 Nestled deep in the woods near Kewaskum, in Wisconsin's lush Kettle Moraine, sits Daniel Gerhartz's studio. Inside, it feels as though you have stepped back in time to the grand manner painting of the Gilded Age. Canvases finished and unfinished line the walls. Paints, brushes, and a palette flank an enormous wooden easel; overstuffed chairs, props, and luxurious fabrics await the next model. Gerhartz, born in Kewaskum in 1965, practices a form of Realism that traces its origins to the great figurative and portrait painters of the late nineteenth century.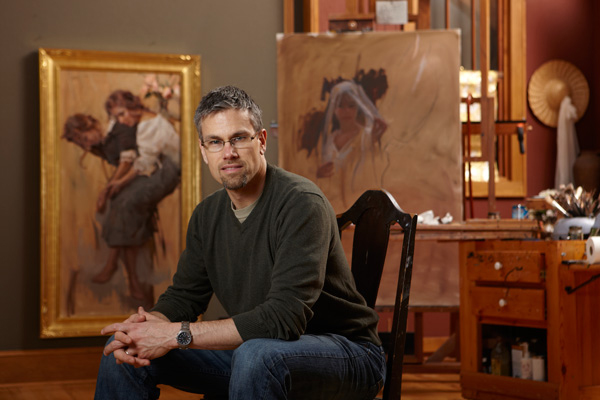 Classically trained at the American Academy of Art in Chicago, Gerhartz possesses effortless technical facility for painting and a deep, abiding kinship to the traditional artists he first discovered two decades ago in the galleries of the Art Institute of Chicago: John Singer Sargent (1856–1925), Joaquín Sorolla (1863–1923), and Anders Zorn (1860–1920). These artists provided inspiration for Gerhartz in their understanding of the human form, use of brilliant color, vigorous brushwork, and light as both illumination and emotional element. Above all, each excelled at conveying concepts of classical female beauty.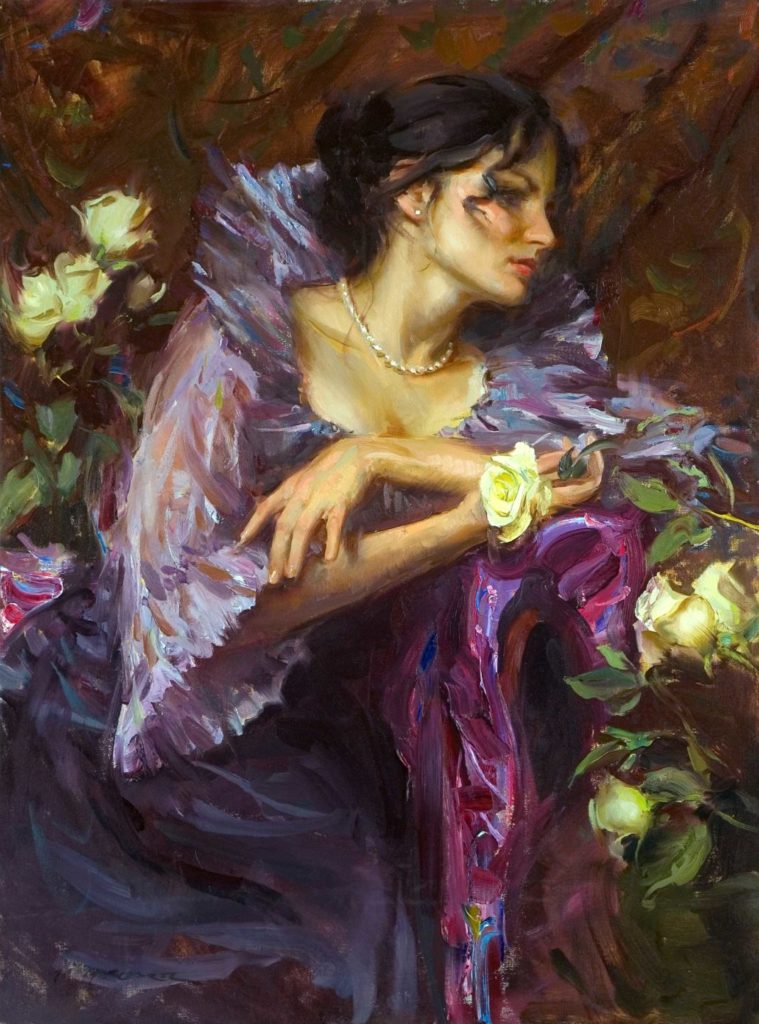 This exhibition of thirty-one paintings is the artist's first major retrospective; it includes many new, never before seen works. His subjects hover between traditional figurative painting and portraiture; only about five percent of his production is true commissioned portraiture. Gerhartz often depicts an interrupted moment, as if the sitter has just realized the artist's presence. In the majority of his paintings, he relies on his wife, children, or a friendly farmer as models. These paintings are not portraits per se but rather vignettes, archetypes of maternal love, childhood simplicity, or grandfatherly affection; they often evoke an earlier and more humble way of life.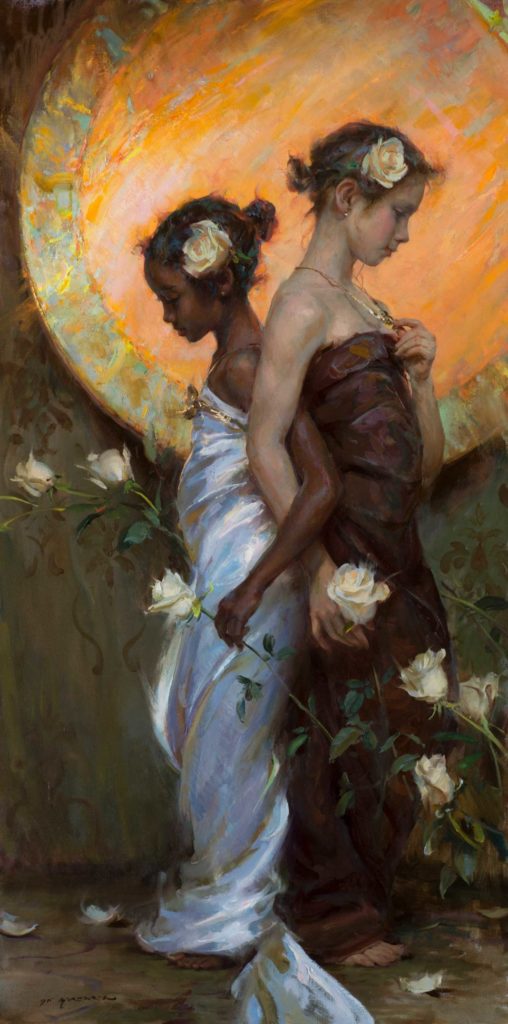 For Gerhartz, despite the currency of Conceptual or Postmodern styles, beauty is still a worthwhile aspiration. He finds inspiration and meaning in time-tested ideas about painting, simplicity, and family.
Exhibition Activities
Artist Talk
Thursday, May 3 | 6:30–7:30
Daniel Gerhartz discusses the inspiration behind his stunning paintings, and his journey and practice working as an internationally recognized artist living in Kewaskum.
Meet the Artists
Saturday, June 9 | 2:00–4:00
Join Daniel Gerhartz and Jenie Gao for casual conversations in the galleries.
In the MOWA Shop
Enjoy 170+ pages filled with beautiful reproductions of paintings by Daniel Gerhartz. Not Far From Home: The Paintings of Daniel F. Gerhartz includes stories and details about his work, process, and inspiration behind his masterful paintings.  Purchase your copy to be signed by the artist at his talk on Thursday, May 3 at 6:30-7:30.  More Gerhartz Items in the Shop